Motor News
---
YOU WOULDN'T BUY A CAR WITHOUT A TEST DRIVE! TRY A FLARE™ AT TWO LOCATIONS IN STURGIS
It's Klock Werks' favorite time of the year- a time when kustom rides flood the streets and you can hear the roar of engines on the interstate from the shop! The Sturgis Rally is here!
You wouldn't buy a car without a test drive, and you shouldn't have to buy your Flare™ Windshield without trying it first either. Klock Werks has taken the guesswork out of selecting the right windshield for your bike, height, and riding stance by offering the "Try It Before You Buy It" Demo Ride program. Klock Werks will be at two locations during the 76th Annual Sturgis Motorcycle Rally giving you the opportunity you want and need to get a Flare™ Windshield and other great Klock Werks' products to maximize the comfort of your vacation ride.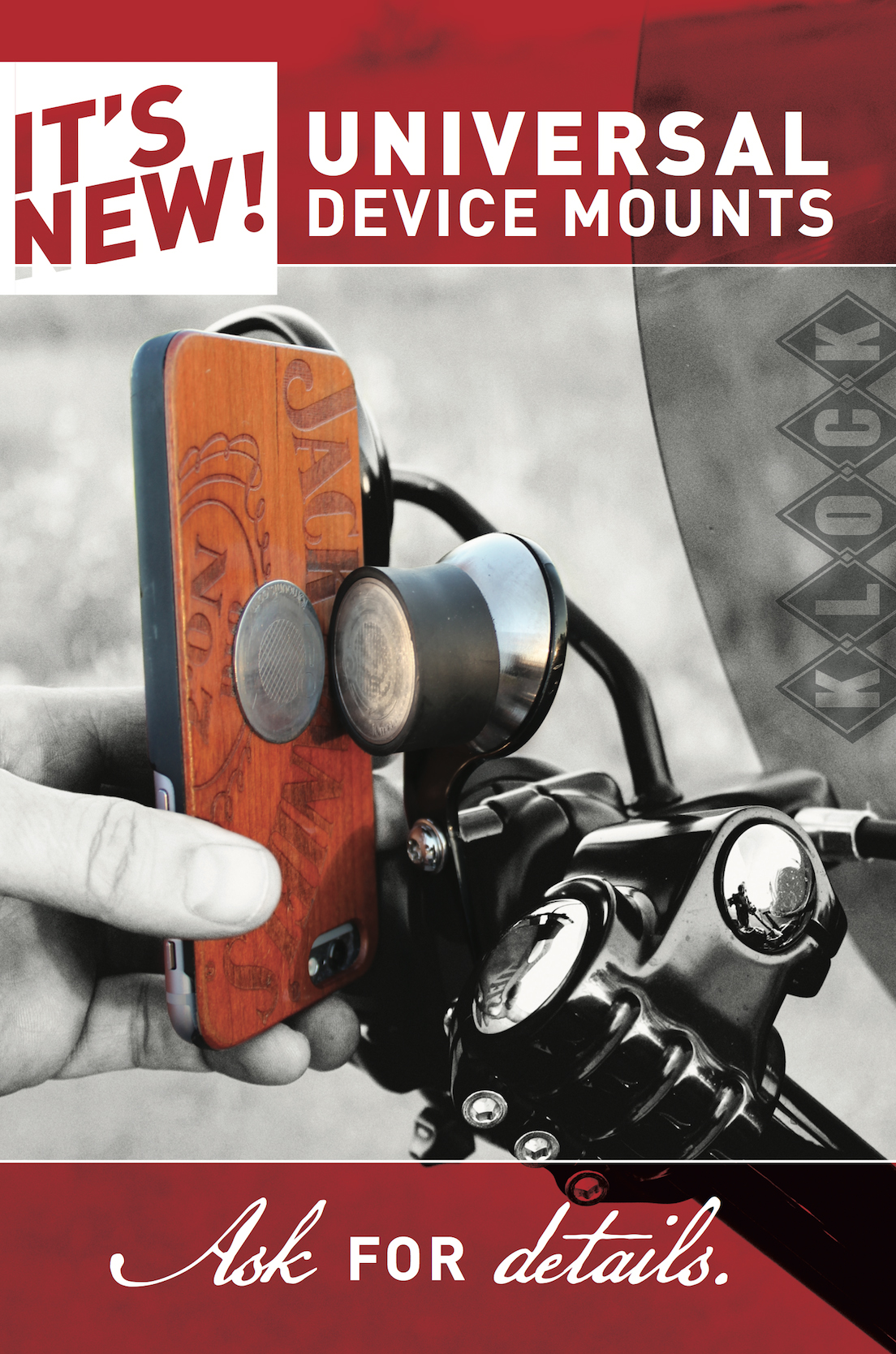 Find the Krew at J&P Cycles in Sturgis, SD or at Black Hills Harley-Davidson in Rapid City, SD. You will be able to start making purchases as early as the 3rd of August! The Krew will be ready to install your Flare™ Windshield and Klock Werks Device Mount absolutely free August 5th through the 13th. While the air management experts are installing your new parts, peruse the recently launched apparel and grab a sticker pack for yourself or as a momento for the kids.
"I bought the Device Mount, and I love it," Dave Molinaro said. "It's great when use the Waze app for driving directions. It keeps the phone in a good position so I'm not taking my eyes off the road. And, it's very secure so no issues losing my iPhone."
When you show up the at the largest motorcycle rally in the world, you should arrive in style. Klock Werks' has always innovated in the most practical way possible so your parts don't just look amazing, but they actually have a purpose! Your comfort and experience is our priority. Stop and see the Krew during the rally and let us show you how we can improve your ride!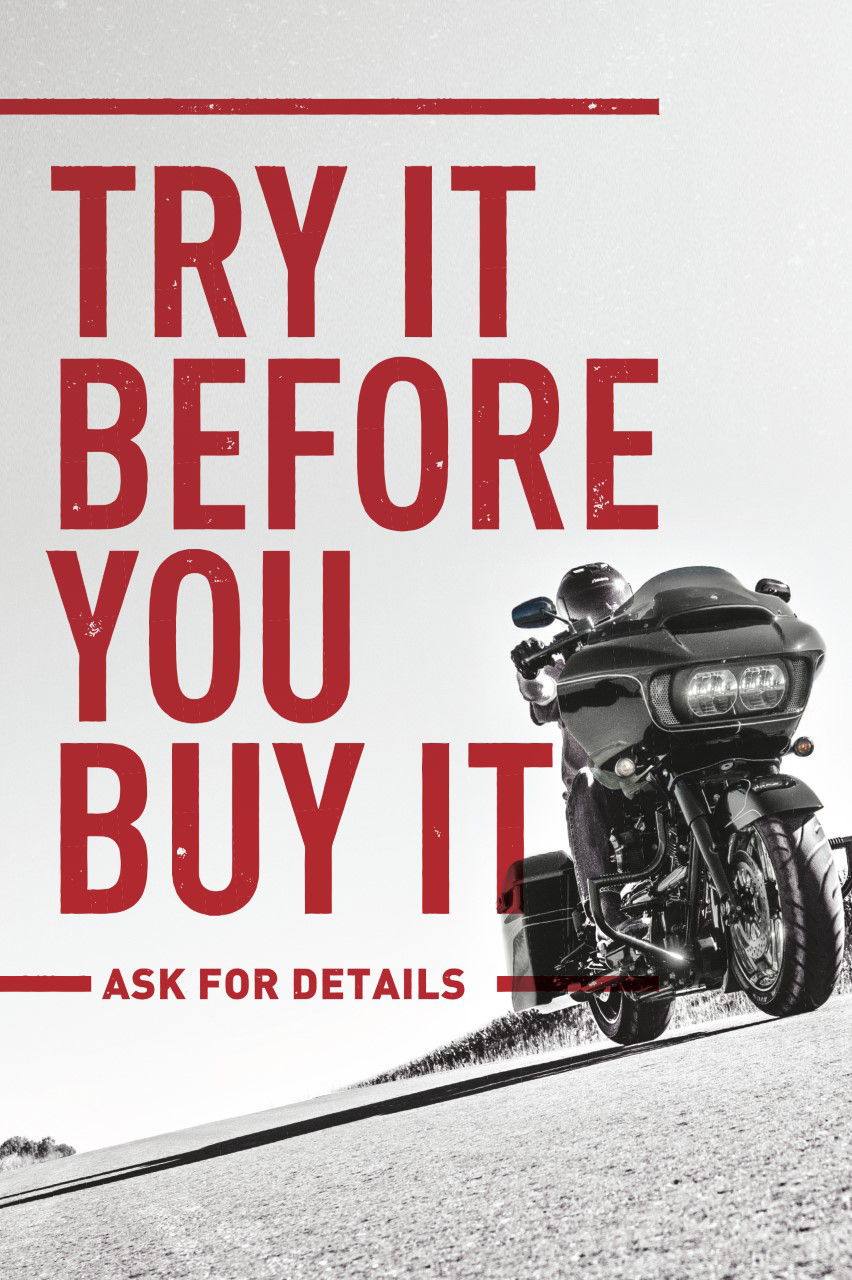 If this year isn't your year to be in Sturgis, use Klock Werks new Dealer Locator on the new website, GetKlocked.com, and find a "Try It Before You Buy It" dealer near you! Windshields aren't "one size fits all," and Klock Werks wants you to enjoy a ride without head-buffeting! Ninety-eight percent of customers who try the Flare™ Windshield buy it, because once you feel the difference, you won't want to go back! The program is available for Honda, Indian, Harley-Davidson, Victory, and more.
About Klock Werks
Located in Mitchell, South Dakota, Klock Werks has grown from humble beginnings to a nationally and internationally recognized Brand. Achieving status as "Air Management Experts", Klock Werks credits this to the success of the original, patented, Flare™ Windshield. Also supplying fenders, handlebars, and other motorcycle parts, Klock Werks proudly leads the industry through innovation in design and quality of materials and fitment. Team Klock Werks has been successful for years designing parts, creating custom motorcycles, and setting records on the Bonneville Salt Flats. You will find motorcycles, family, and faith at the core of Klock Werks, along with a commitment to caring for the needs of enthusiasts around the world who enjoy their products.