Motor News
---
Clean, Shine & Protect with Klock Werks
Thursday October 15th 2015
Klock Werks introduced Shine Werks to the market as their recommended cleaner for the patented Flare™ Windshield line of products a few seasons ago. Caring for a hard-coated polycarbonate windshield is not tricky, but there are certain ingredients that will damage the coating over time. After testing many products, Klock Werks found a company that would formulate a proprietary mix. The success of Shine Werks lead to the release of more products that Klock Werks prefers, and recommends.
"While our mission is to create innovative parts for motorcycles, we are also a group of enthusiasts that ride, and need to clean, our motorcycles. After formulating Shine Werks, we just couldn't stop there!", stated Brian Klock, Klock Werks President. "Matte paint offers its own unique cleaning challenges, and so does revitalizing a dull engine. Matte Werks and Engine Werks were formulated next, and of course there is more to come."
THE COMPLETE LINE-UP:
Each Klean Werks product is available in 4 oz. and 16 oz. spray bottles, as well as gallon jugs for refilling spray bottles.
SHINE WERKS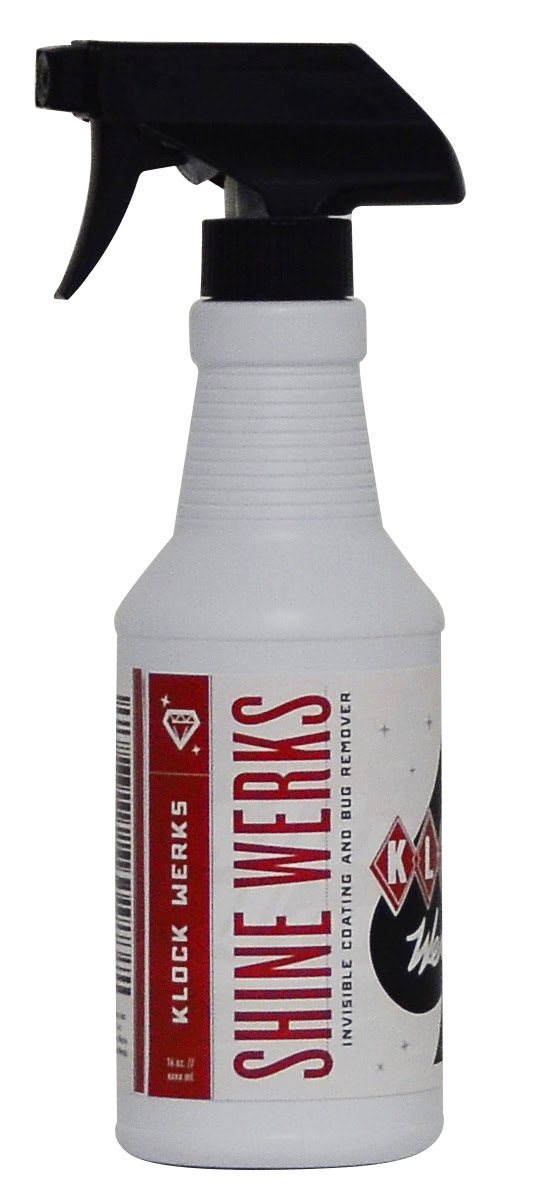 Cleans, shines and protects plastic, leather, acrylic, plexiglass, lexan, chrome, fiberglass, and paint. Dries quickly and buffs to a streak free finish. Invisible protective coating protects surfaces and repels dirt, dust, fingerprints, smudges and bugs. Resists scratching and marring of surfaces. Repels water, prevents fogging, and is non-abrasive. Learn More...
MATTE WERKS


Formulated with a proprietary mixture of polymers that will clean away bugs and grime, and repel dirt, dust, fingerprints and smudges, all without adding gloss or greasiness to matte and satin finishes. Works great with your Klock Werks Flare™ Windshield too! Works on plastic, acrylic, plexiglass, lexan, chrome, and fiberglass, without adding an unwanted shine. Learn More...

ENGINE WERKS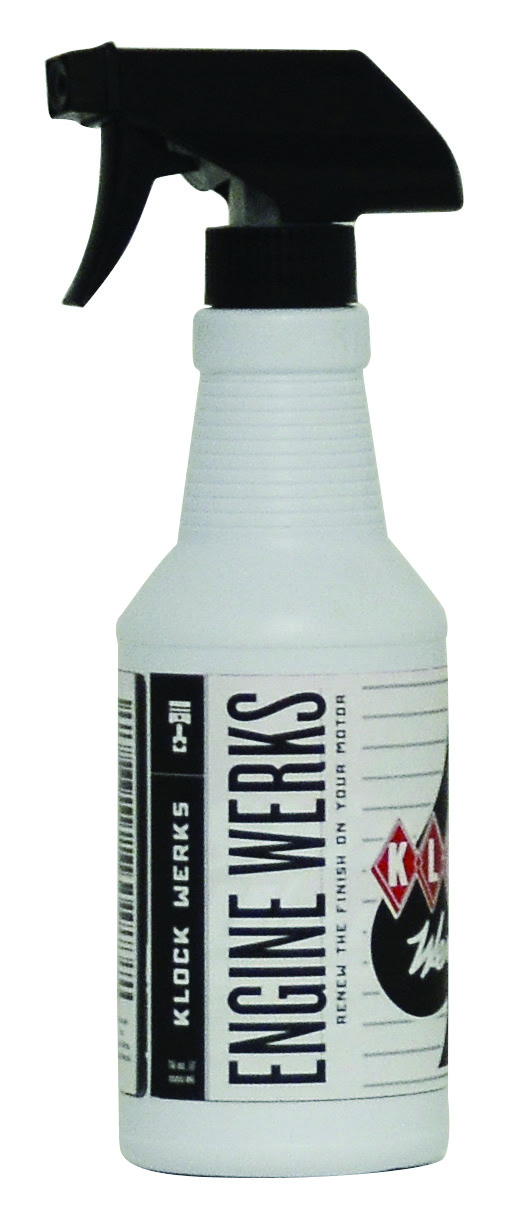 A unique water based product designed to renew the powder-coat finish on your motor. This product uses solvent free and non-flammable ingredients that are designed to deter dust and dirt from collecting on the surface of the motor. Learn More...
KLEAN WERKS KIT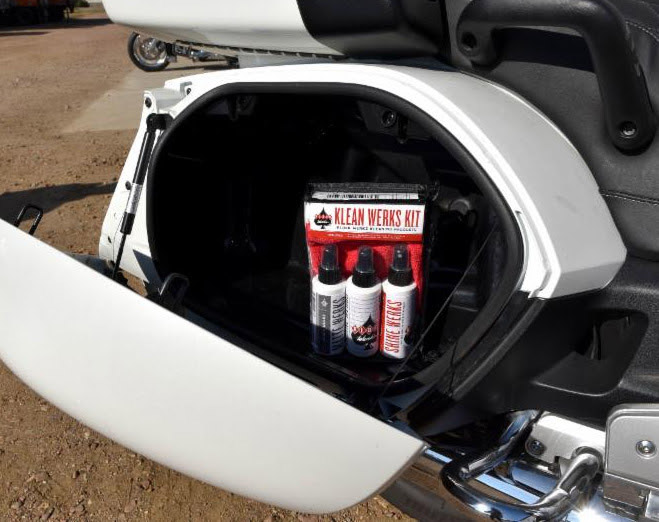 The Klean Werks Kit contains one 4 oz. bottle each of Shine Werks, Engine Werks and Matte Werks, a microfiber towel and Detail Werks polishing gloves. This compact kit is sold in an easy to carry pouch that fits perfect in your saddlebag or tour pack. Learn More...

DETAIL WERKS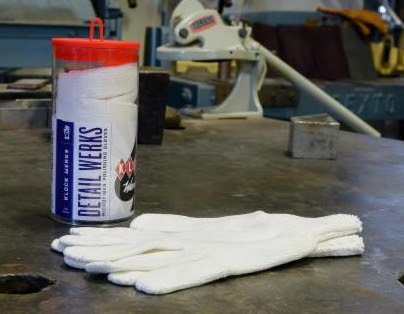 Microfiber polishing gloves work great with all Klock Werks Kleaning products! Use your hands and fingers as deep cleaning tools for hard to reach places when detailing your bike, car or home. The soft, non-abrasive microfiber fabric can be used wet or dry to clean any surface including chrome, metal, plastics, leather, glass and more. Learn More...

You can purchase Klock Werks Kleaning Products online at www.kustombaggers.com or through your Drag Specialty and Parts Unlimited rep.