Motor News
---
SCHEDULE YOUR FREE INSTALL TODAY!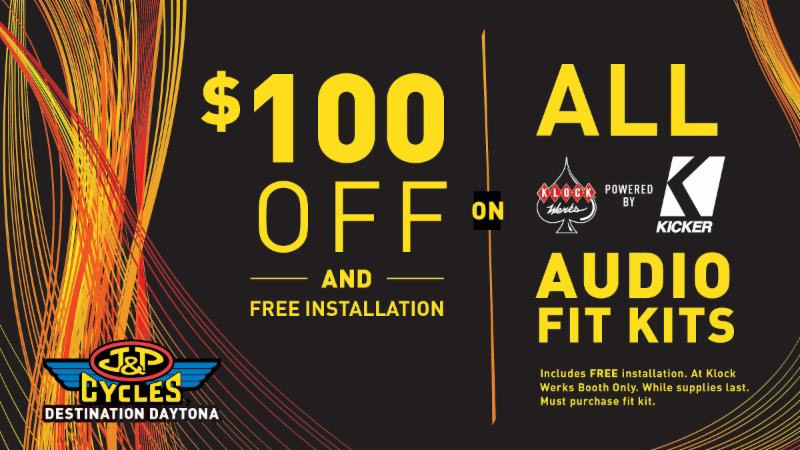 SCHEDULE YOUR FREE INSTALL TODAY!
Klock Werks is now accepting scheduling requests for Kicker Audio Fit Kit installations during Daytona Bike Week, March 3rd - 10th.
The 75th Anniversary of Daytona Bike Week is here, and Klock Werks will be on sight at Destination Daytona with more promotions than ever before!
Klock Werks has raised the bar for quality audio with legendary KICKER sound for motorcycle enthusiasts everywhere. FREE Installation of all
Klock Werks Powered by KICKER Audio FIT KITS
is available exclusively at the Klock Werks booth, Destination Daytona. Not only will Team Klock Werks install your Fit Kit for free, but you will also receive a Benjamin Franklin discount to the tune of $100 off!
"We are excited to do ad many FREE installations of our Kicker Audio Fit Kits as the schedule permits. Team Klock Werks and Kicker factory experts will be on hand to facilitate the process," said Brian Klock, president and visionary of Klock Werks. "Be sure you send an email to info@kustomcycles.com or give us a call at 605-996-3700 to reserve your spot!"
KICKER® Performance Audio and Klock Werks joined forces to bring motorcycle riders the clearest and loudest audio equipment available, specifically designed and tuned for power sports applications. The
Klock Werks Powered by KICKER® Audio Fit Kits
include speakers that fit into factory openings, small footprint amp that mounts inconspicuously using the provided custom stainless steel bracket, and the included custom wiring harness offers 100% plug-n-play installation. Also included in the FIT KIT is all necessary hardware and instructions for easy installation for Harley, Victory, Kawasaki and Indian motorcycle fitments.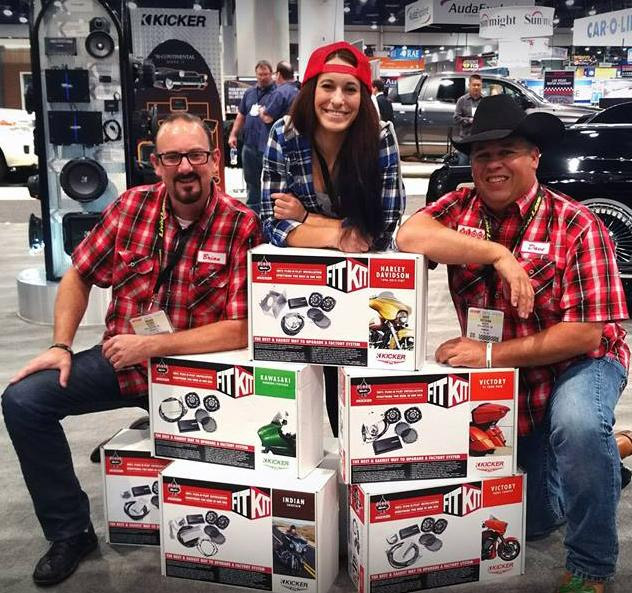 Every purchase at the booth not only includes FREE installation, but also includes a FREE 4oz bottle of Shine Werks, the recommended cleaner for your Klock Werks Flare™ Windshield, and more! Shine Werks cleans, shines and protects plastic, leather, acrylic, plexiglass, lexan, chrome, fiberglass, and paint. It dries quickly and buffs to a streak free shine! Shine Werks offer valid while supplies last. And, as has been the case since 2007, you can also Try A Flare™ Windshield through Klock Werks FREE "Try It Before You Buy It" Flare™ Windshield Demo Rides!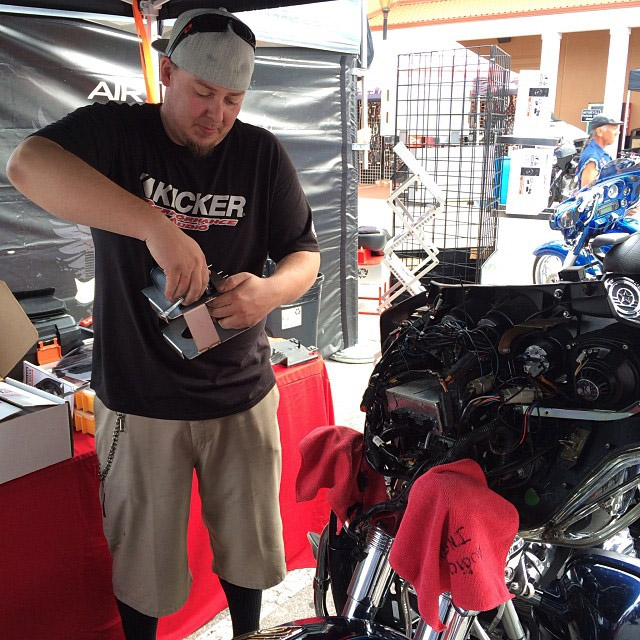 Book the time slot that is most convenient for you now by emailing info@kustomcycles.com or calling 605-996-3700. Find Team Klock Werks at J&P Cycles and Destination Daytona during Daytona Bike Week!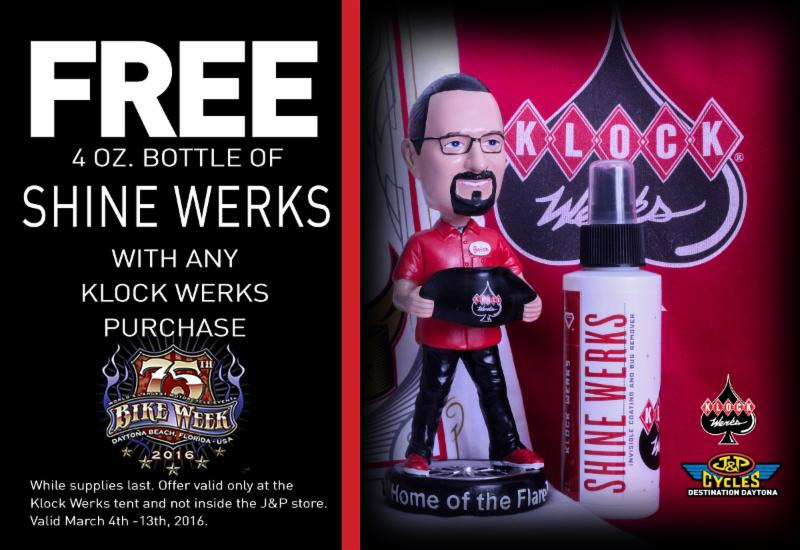 All Klock Werks parts are available online at www.kustombaggers.com and through your local Drag Specialty Dealer. As always quality Klock Werks parts are proudly made in the USA from quality materials such as steel, and they fit, right out of the box.