Motor News
---
BREAK AWAY FROM THE ORDINARY
Wednesday December 31st 1969
The Dyna, FXR, Sportster model bikes are chosen because they are fast, fun, and it doesn't hurt that they look tough. Modern day performance meets traditional style all day long with these rides. Today there are many options available to customize yours, and Klock Werks is on-trend with 7 different front fender styles to help you lead the pack and take your project one step further.
Paint and graphics are the obvious way to customize the look of your motorcycle, but it's really what's under the paint that separates good from great. Klock Werks fenders are stamped from 14-gauge steel and e-coated to prevent rust and corrosion. Stamping provides a smooth surface that doesn't require hours of bodywork at the painter, which saves you cash. You'll have a badass ride that turns heads and is sure to be the envy of the street.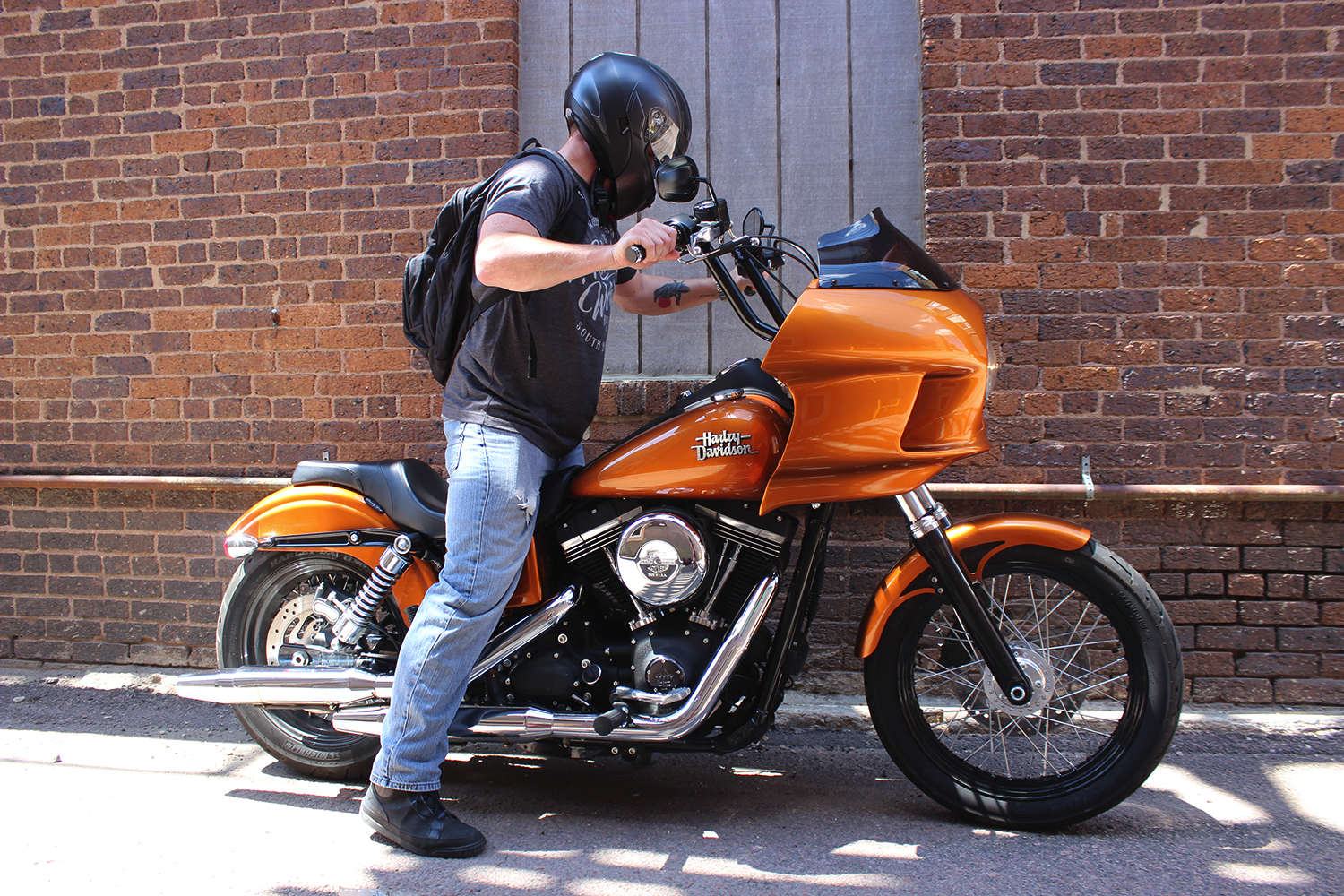 "The first thing I wanted to do when I bought my Dyna was change the front fender," Klock Werks COO Dan Cheeseman said. "I wanted some 'bulletproof' American-made steel, so that's what we produced."
Installation is easy. Klock Werks assures accurate bolt-on fitment. Mounting blocks are included with the fender as a FIT KIT for 2006+ Dynas. Choose chrome or raw blocks. Or, purchase the fender only and do your thing your way.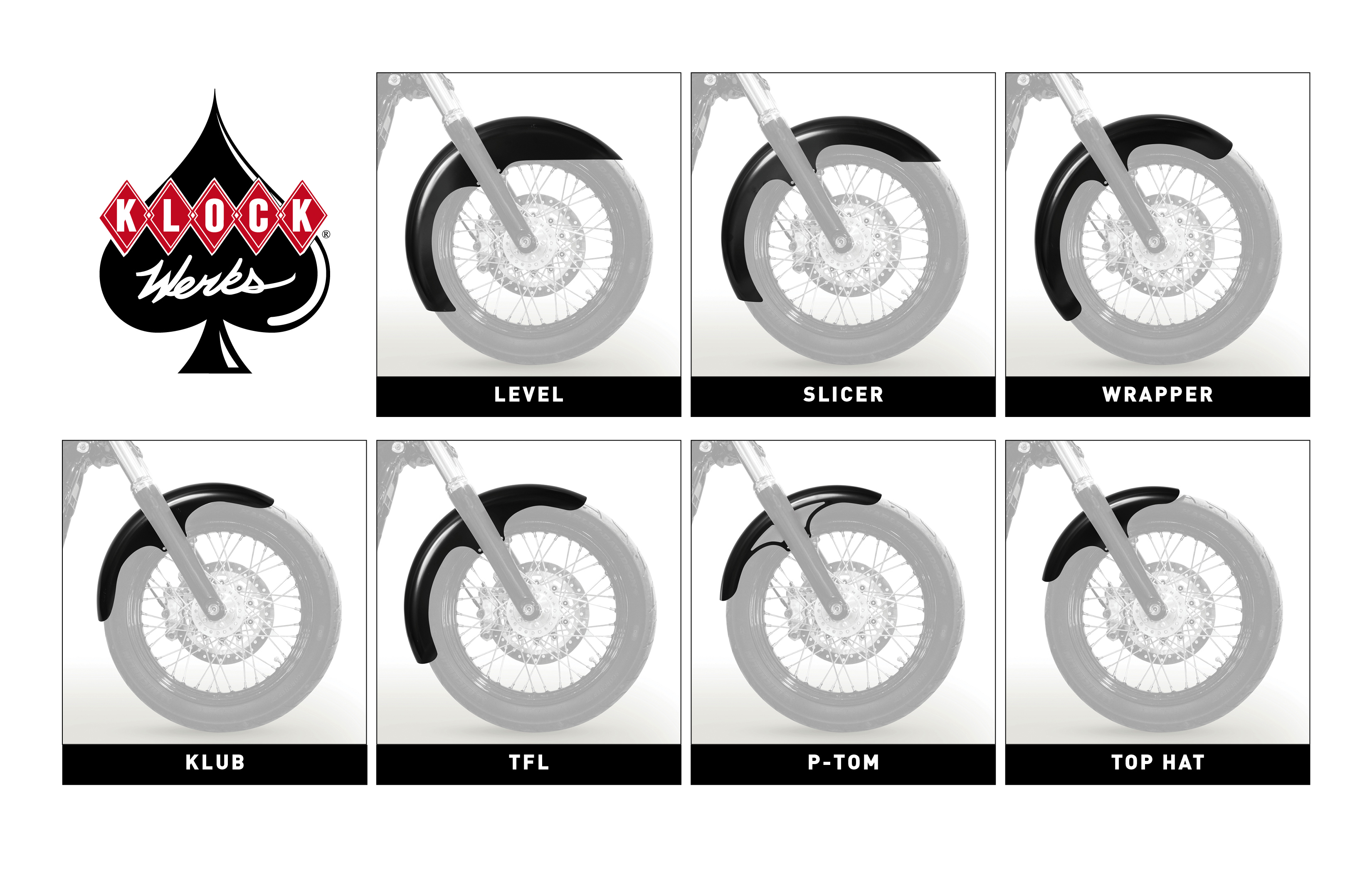 Get yours are getklocked.com. While you're there, Shop By Ride and check out other parts offerings for your ride! Recent releases for the Dyna/FXR market include the Flare™ Windshield for FXRP style fairings, Center Riser Device Mounts, KlipSplitter Handlebars, which are modeled after the adjustable KlipHanger Handlebars, and 1" KlipHangers. If you really want to stand out, feast your eyes on parts for your ride at GetKlocked.com, and get ready to tear up the boulevard!
About Klock Werks
Located in Mitchell, South Dakota, Klock Werks has grown from humble beginnings to a nationally and internationally recognized Brand. Achieving status as "Air Management Experts", Klock Werks credits this to the success of the original, patented, Flare™ Windshield. Also supplying fenders, handlebars, and other motorcycle parts, Klock Werks proudly leads the industry through innovation in design and quality of materials and fitment. Team Klock Werks has been successful for years designing parts, creating custom motorcycles, and setting records on the Bonneville Salt Flats. You will find motorcycles, family, and faith at the core of Klock Werks, along with a commitment to caring for the needs of enthusiasts around the world who enjoy their products.
For more information please Contact Amber Hiles at amber@getklocked.com.