Motor News
---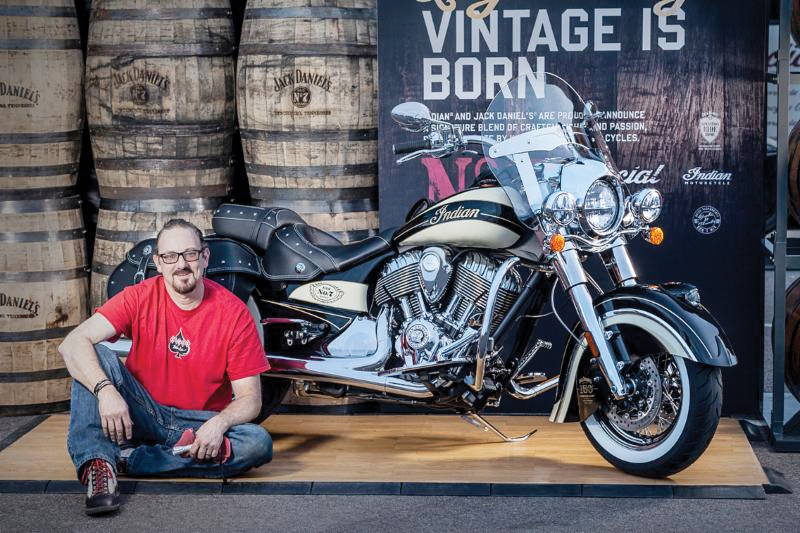 EXPERIENCE THE DIFFERENCE
Klock Werks isn't just an international brand that brings you the most innovative and ergonomic parts for your motorcycle, it is also a family. True to our small town upbringing, you will find motorcycles, family, and faith at the core of
Klock Werks
, along with a commitment to caring for the needs of enthusiasts around the world who enjoy Klock Werks Brand products. We invite you to not only "Understand the Difference" in the quality and design of our parts, but also "Understand the Difference" in our team, and the new calendar is designed to share that message.
"When we set out to design our first calendar ever, we wanted it to be a piece that you'd be proud to hang on your wall for the whole year! We've included beautiful custom bike and lifestyle images, along with motivational words each month. Klock Werks is all about adding value to your bike... and your life," said Laura Klock, VP and Marketing Director at Klock Werks.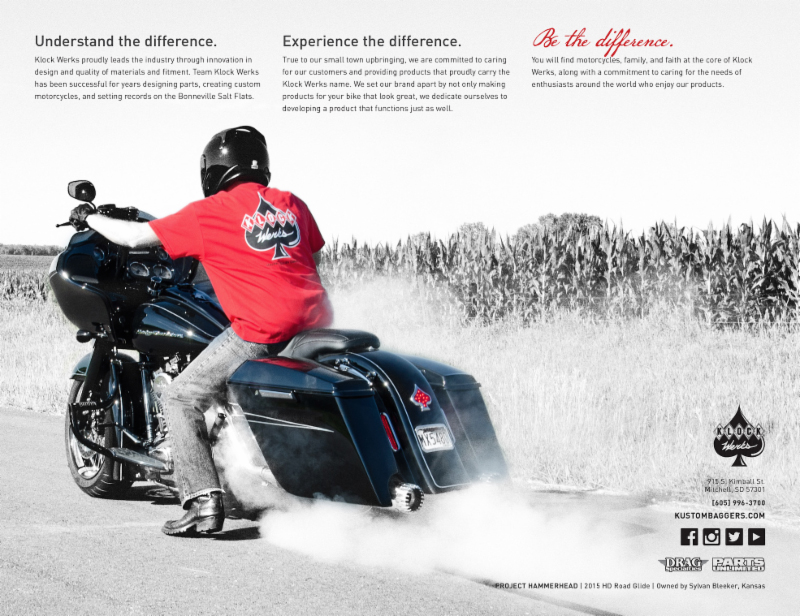 The calendar calls attention to Klock Werks' "Understand the Difference" campaign and utilizes photos of kustom motorcycles owned by friends, family, and even employees at Klock Werks.
Doyle Thompson's HD Road Glide, "Panel Wagon"
, is featured for January, and Laura Klock's Indian Chieftain, "Big Chief #297", is the spread for March. Dan Cheeseman's aptly named HD Dyna, or "Nugget," can be seen on the May spread, and Todd Reiff's "Victoria," a 2013 Victory Cross Country, is the highlight of October. Klock Werks' shop dog, Nelson, and Karlee Cobb share an experience on the Triumph Bonneville with sidecar on the June spread.
Of course there is space at the back of the calendar to make a wish list of parts you'd like to add to your bike, and also room to make a list of roads you'd love to travel in the New Year, but the calendar is really more of a personal call to action to Understand the Difference, and also a challenge to BE the difference. We set our brand apart by not only making products for your bike that look great, we dedicate ourselves to developing products that function just as well. Klock Werks has grown into something we are very proud of, and we couldn't have done it without YOU!
Get your free calendar shipped today by ordering from
kustombaggers.com
. All Klock Werks products are available online at
www.kustombaggers.com
and through your local Drag Specialties Dealer.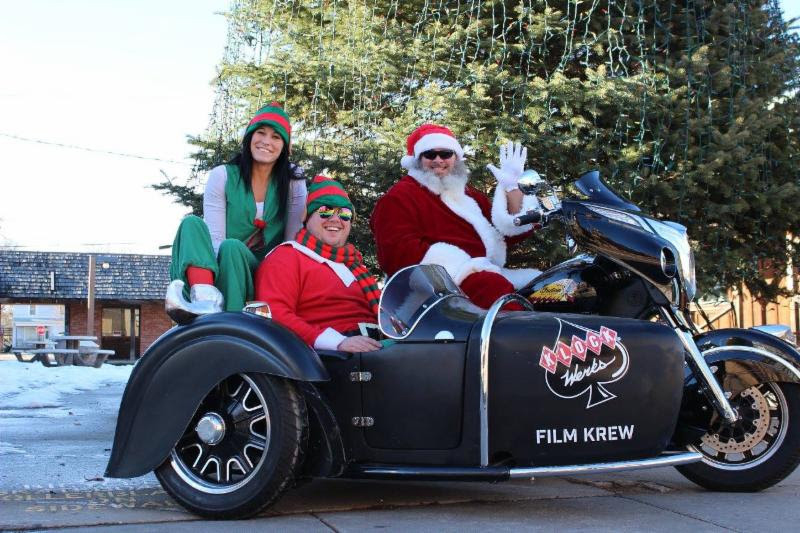 Santa and his elves made a stop at Klock Werks on Wednesday for a Holiday Open House. Families came to get a picture with Santa in the Indian sidecar, and we all enjoyed cookies, hot chocolate, and good cheer!
While here, Santa and his elves spread some holiday joy through Mitchell and even made a stop at the World's Only Corn Palace!