Motor News
---
Sweet Bags!
Monday November 9th 2015
EXTEND AND SMOOTH YOUR BAGS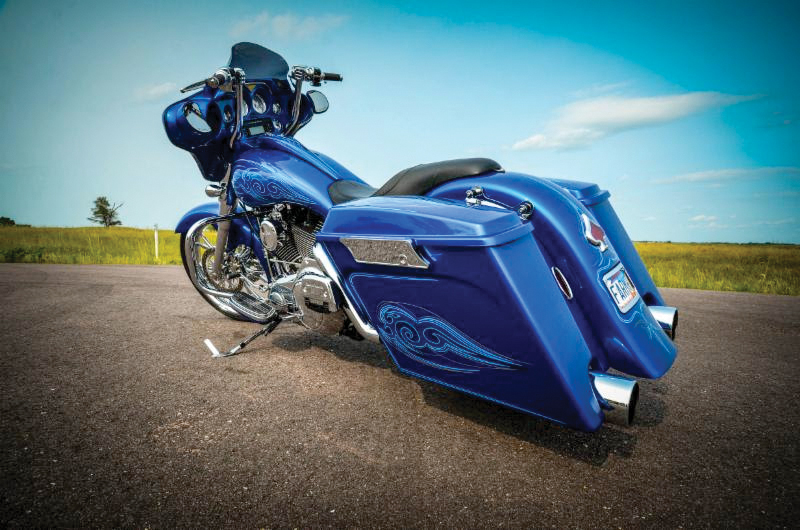 Klock Werks is leading the industry in innovative, ergonomic, and customized parts to improve the look of your motorcycle. And they've paid attention to the details. Klock Werks custom saddlebag latch covers and hinge inserts give a sleek and smooth finish, and saddlebag extensions are an easy and inexpensive option to get a longer, lower, stretched bag look.
"At Klock Werks we understand that great looking motorcycles have every little detail worked out, so we continue to make it easy for you to achieve a custom look from your own garage," states Dan Cheeseman, Klock Werks C.O.O. "The details aren't accessories; they are necessities and replacing your latch covers or inserts and adding extensions is necessary to take your bike from good, to great!"
SADDLEBAGE EXTENSIONS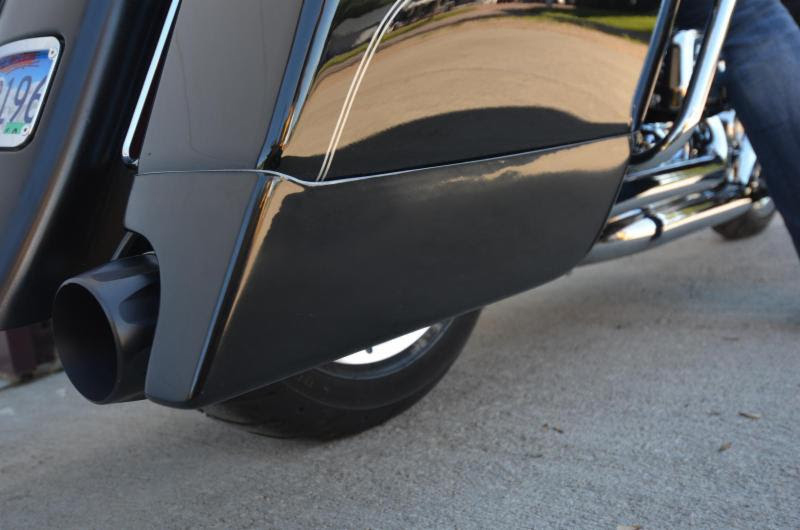 Klock Werks
Saddlebag Extensions
feature fiberglass construction with a gelcoat finish for easy bonding to any FL model with hard saddlebags. The wider lip allows for easy mounting and better adhesion to plastic saddlebags. Gel Coat finish and flawless fit means minimum installation and finishing time. The contour of Klock Werks Saddlebag Extensions is a perfect addition to the shape of the FL bags. Styles available for hidden exhaust (fullback), 2-into-1 and dual exhaust for 93-13, and the new contour of the 2014+ models.
SADDLEBAG LATCH COVERS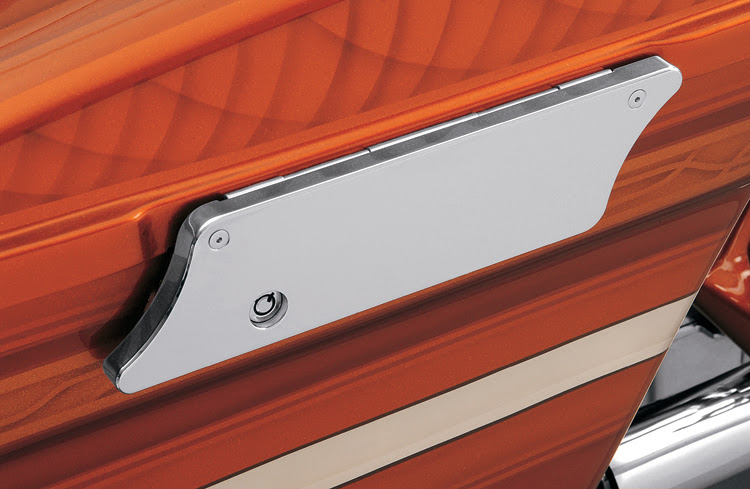 Replace the factory latch covers with some true custom machined billet aluminum, Klock Werks style.
Klock Werks Saddlebag Latch Covers
fit 1993-2013 Touring models with factory hard bags and latches. The covers (sold in pairs) are direct bolt-on, retain all functions of stock latches, and accept OEM lock.
SADDLEBAG HINGE INSERTS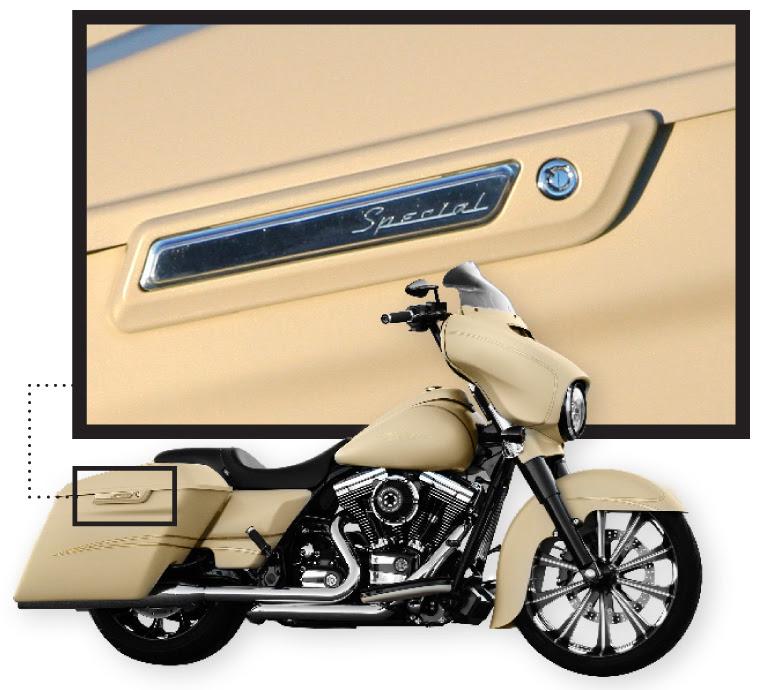 Designed to replace the stock reflectors on your 2014 - 2016+ factory HD hard saddlebags, Klock Werks
Special, Limited andSmooth Saddlebag Hinge Inserts
are also a quick and easy way to customize your bags! Inserts are machined from billet aluminum and chromed. Just remove your stock reflectors, and press Klock Werks inserts into place. The 3M adhesive will hold them securely to your stock latches.
All Klock Werks Saddlebag upgrades are available online at
www.kustombaggers.com
and through your local Drag Specialty Dealer. As always quality Klock Werks parts are proudly made in the USA from quality materials, and they fit, right out of the box.