Motor News
---
NAVIGATION NECESSITY: FREE INSTALLS OF DEVICE MOUNTS FOR STURGIS RALLY
South Dakota is the only state that doubles its population in a matter of a few days- it's the week of the Sturgis Motorcycle Rally! Whether it's your first time out or your 20th annual ride to western SoDak, navigation is going to be paramount! The Black Hills are full of winding, twisting curves and roadways. While it's some of the most beautiful riding landscape in the state, getting around can be a challenge without maps.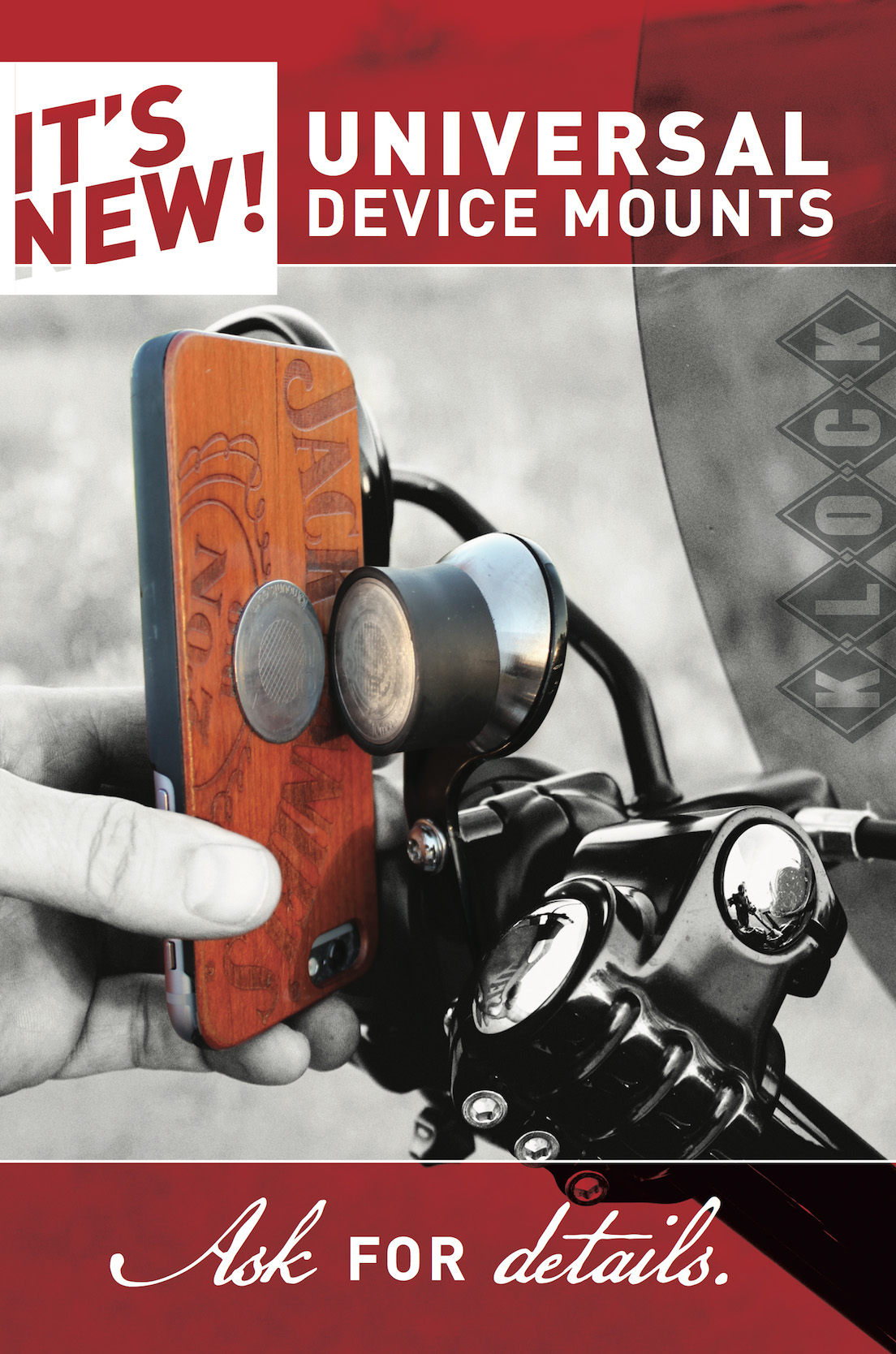 With the Klock Werks Device Mounts for Harley, Indian, Victory, and coming soon for Honda, Indian Scout, and Polaris Slingshot, you can attach any device with ease to your handlebars or center riser! You'll also enjoy rotational capabilities if you need to adjust your device down, up, or side to side for sun glare. Your direction apps, weather apps, and tracking apps will be right where you need them, and we've tested the power of this system again and again- on the interstate, dirt track and an international speedway!
Klock Werks Device Mounts install in minutes- it's a couple bolts out and a couple bolts back in. Once you adhere your unobtrusive stainless steel iOadapt disc to the back of your device (please wait up to 8 hours for permanent adhesion), you're ready to use the system! Anyone who has an iOadapt on their device can connect to the iOcore, and you can move your device from bike to bike or car and home too with other iOmounts products! It's the most powerful and universal system for the powersports industry today!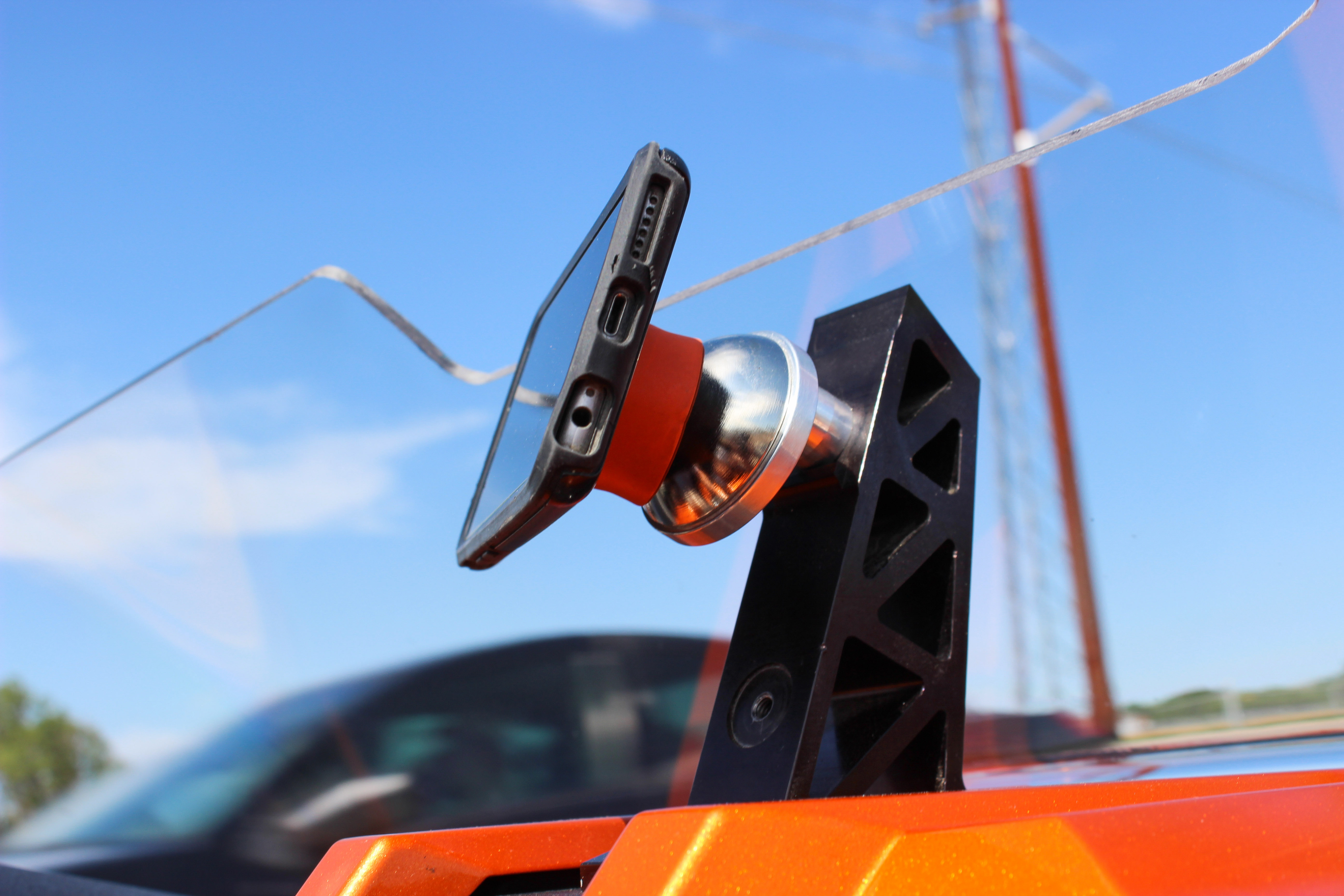 Test out the strength of the system, and get yours installed for free this week at the rally. Klock Werks is at two great locations- J&P Cycles in Sturgis, SD (1650 Lazelle St., Sturgis) or at Black Hills Harley-Davidson in Rapid City, SD (2820 Harley Dr., Rapid City). To learn more about this revolutionary device mounting system, visit GetKlocked.com or check out the Klock Werks YouTube Channel for instructional videos.
About Klock Werks
Located in Mitchell, South Dakota, Klock Werks has grown from humble beginnings to a nationally and internationally recognized Brand. Achieving status as "Air Management Experts", Klock Werks credits this to the success of the original, patented, Flare™ Windshield. Also supplying fenders, handlebars, and other motorcycle parts, Klock Werks proudly leads the industry through innovation in design and quality of materials and fitment. Team Klock Werks has been successful for years designing parts, creating custom motorcycles, and setting records on the Bonneville Salt Flats. You will find motorcycles, family, and faith at the core of Klock Werks, along with a commitment to caring for the needs of enthusiasts around the world who enjoy their products.
For more information please Contact Amber Hiles at amber@getklocked.com.