Motor News
---
FLARE WINDSHIELDS- THE RIGHT SHIELD FOR EVERY RIDER!
Over the years, the original and patented Flare™ Windshield has taken the market by storm and the momentum this high quality shield has amassed has only increased. Every day, Klock Werks is thrilled to hear how the Flare™ has changed someone's ride, and they want to bring that same great design to as many riders as possible.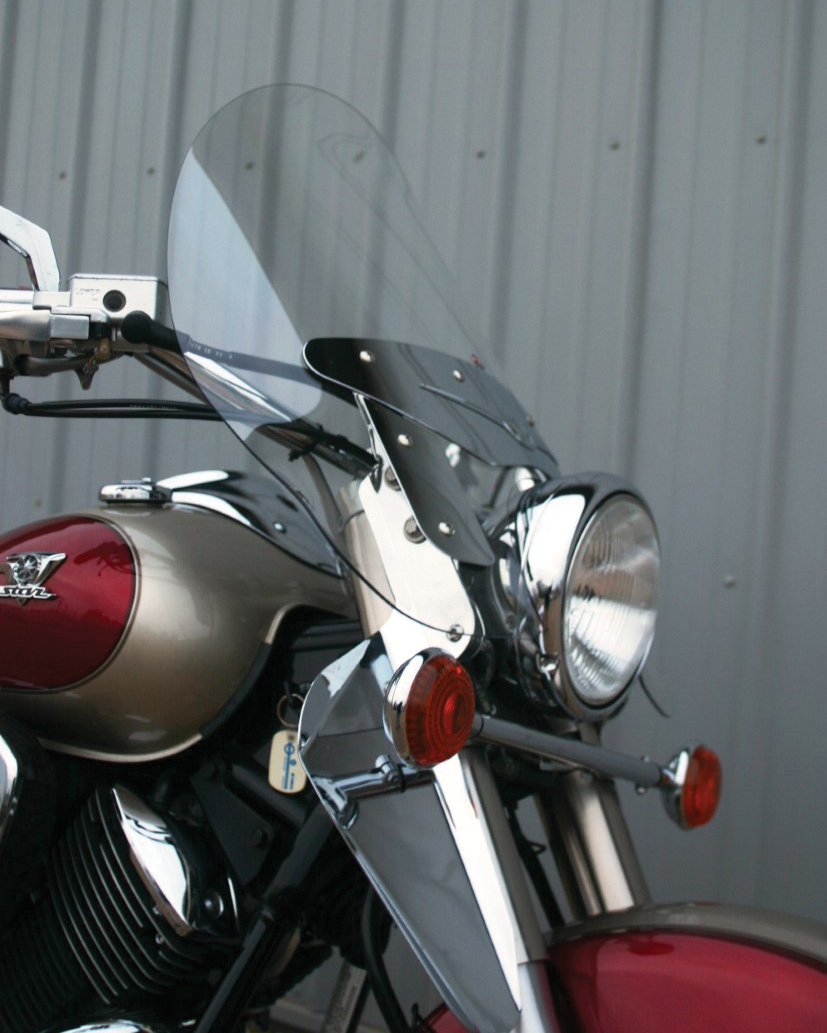 Enter the Flare™ Windshield for Yamaha! Klock Werks has fitments for Yamaha Stratoliner Deluxe with a factory fairing or any Stratoliner outfitted with a Yamaha Deluxe Fairing Kit. It is available in 8.5" and 10" heights in Tint and Dark Smoke. The air management experts at Klock Werks recommend that you look just over the Flare™, not through it, so if you need help determining which height is right for you, be sure to contact the team!
"I'm 6'-3" and have been using the Flare. I really like it," (gjearne) said. "I have no problem with wearing a baseball cap at highway speeds. The Flare™ sends the air over the top of your head really well."
The Klock Werks OE Replacement Flare™ Windshield will fit any 98-09 Yamaha V-Star 650 / 1100 Classic! So, even if you don't have a bike with a fairing, you can still enjoy the same performance and style with bolt on ease! With Klock Werks' patented "hips" on the side and a flip at the top, shields have been wind tunnel designed and tested to produce the same amount of additional down force as the original. Real world testing and computer simulation also produced heights that will work for most riders. Heights listed are measured from headlight opening to top of shield.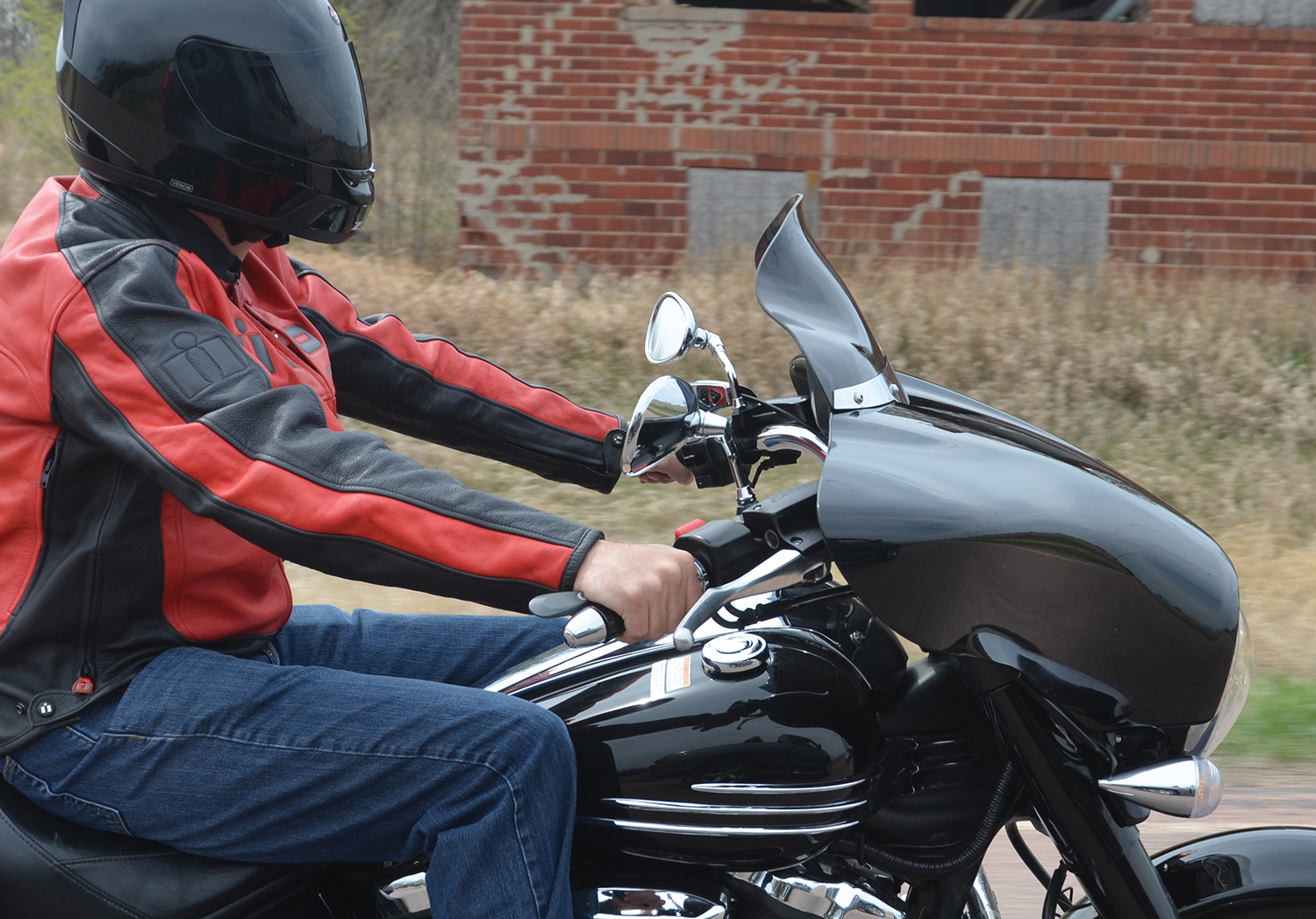 "The Billboard Flare was designed specifically for bikes that don't have fairings. We took the same concept and tested it with a variety of bikes and different heights of riders to achieve the same performance and style goals we set for all of our Flare options," stated Brian Klock, President, Klock Werks.
Klock Werks always seeks to make parts that look great, make sense, fit right out of the box, and are made of the best quality, right here in the USA. Klock Werks Flare™ Windshields are available online at getklocked.com or through your local Drag Specialties dealer.
About Klock Werks
Located in Mitchell, South Dakota, Klock Werks has grown from humble beginnings to a nationally and internationally recognized Brand. Achieving status as "Air Management Experts", Klock Werks credits this to the success of the original, patented, Flare™ Windshield. Also supplying fenders, handlebars, and other motorcycle parts, Klock Werks proudly leads the industry through innovation in design and quality of materials and fitment. Team Klock Werks has been successful for years designing parts, creating custom motorcycles, and setting records on the Bonneville Salt Flats. You will find motorcycles, family, and faith at the core of Klock Werks, along with a commitment to caring for the needs of enthusiasts around the world who enjoy their products.
For more information please Contact Amber Hiles at amber@getklocked.com.