Motor News
---
KLOCK WERKS STAMPED STEEL DASH - A STRETCHED LOOK AT A FRACTION OF THE COST
A low-profile dash will do a lot to improve the look of your stock tank. Upgrade your tank's console with a Klock Werks Curvaceous Kustom Metal Dash. Klock Werks makes a chrome ignition switch cover that compliments the dash perfectly. This custom pairing provides a clean, stretched look, for a fraction of the cost.
"The Curvaceous Dash is a beautiful piece. Its simple, yet elegant styling flows perfectly with the shape of Harley's touring tank. It looks great painted, and it looks even sexier when its chromed! The dash is remarkably sturdy. I'm certain Klock Werks could have gotten away with using a thinner piece of steel, aluminum, or even decided to use ABS plastic or fiberglass–but they didn't. That's just how Klock Werks gets down–quality, quality, quality. (The Bagger Blog)"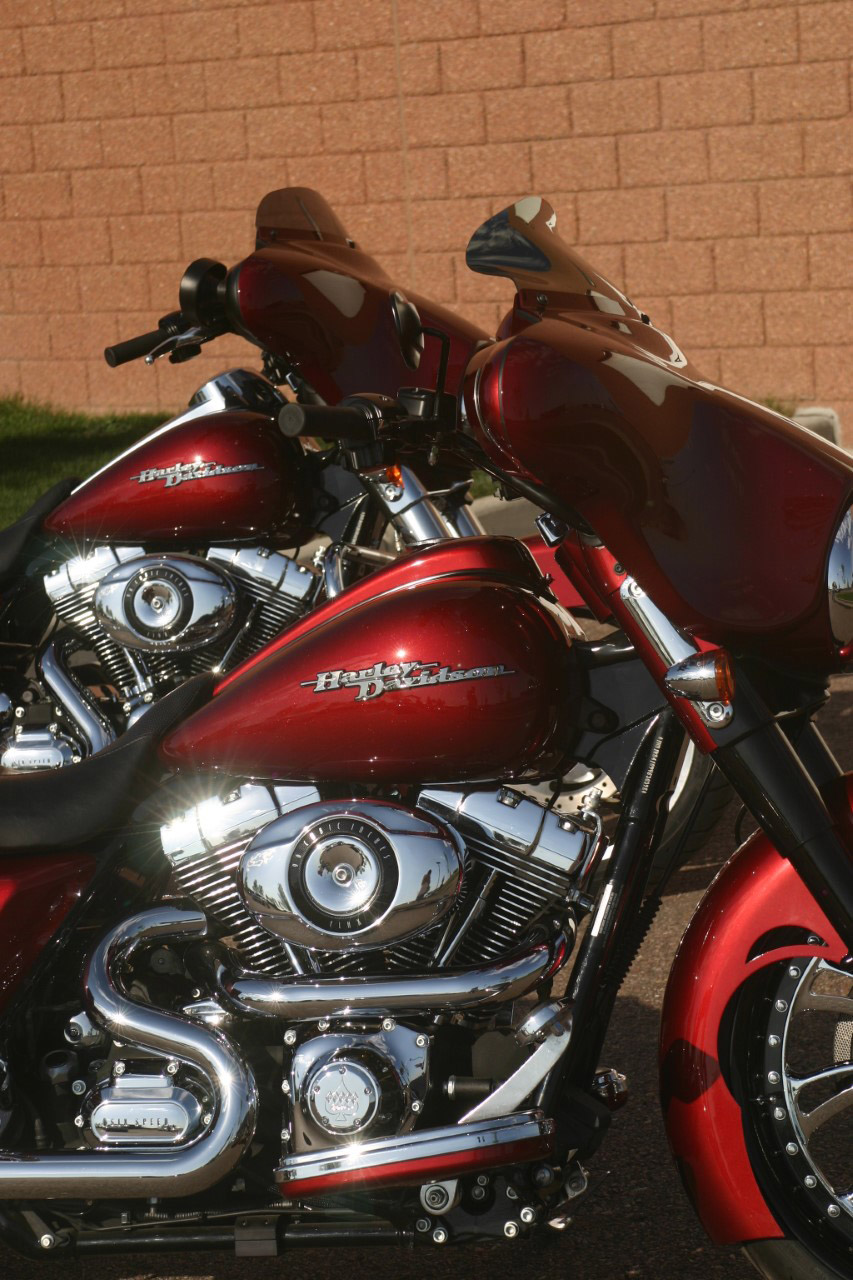 The Curvaceous Kustom Metal Dash by Klock Werks is made in the USA from 16-gauge stamped steel that is laser cut and e-coated to prevent rust and corrosion. The dash is available in a variety of lengths to accommodate different seat styles- two lengths (short and long) for '08 and newer baggers (08+ FLHT, FLTR, FLHX and HD FL Trike Models), and in three lengths (short, long, and extended) for '97--'07 FLHT, FLTR, FLHX. Low profile vented caps are recommended and sold separately.
Softail riders can achieve a more streamlined look that visually increases the length of the tank without actually stretching it. The Metal Dash for Softail comes as a dash and ignition relocation kit. The kit uses the stock ignition switch and key. The show-chromed ignition mount replaces the obtrusive horn mount (requires horn relocation). Fitments are available for '00+ FXST, FLST models (except FXS, FXSTD).
"Fitment of the dash is great. The curve at the base of the dash is perfectly cut to follow the the top of the fuel tank's curvature. Both mounting points are spot on. Klock Werks Curvaceous Switch Cover is a cool little piece that matches perfectly with the styling of the dash. Its easily the simplest, and cheapest way to make your ignition switch cover look sexy. Do yourself a big favor and go get yourself a Curvaceous Dash and matching ignition cover from Klock Werks. (The Bagger Blog)"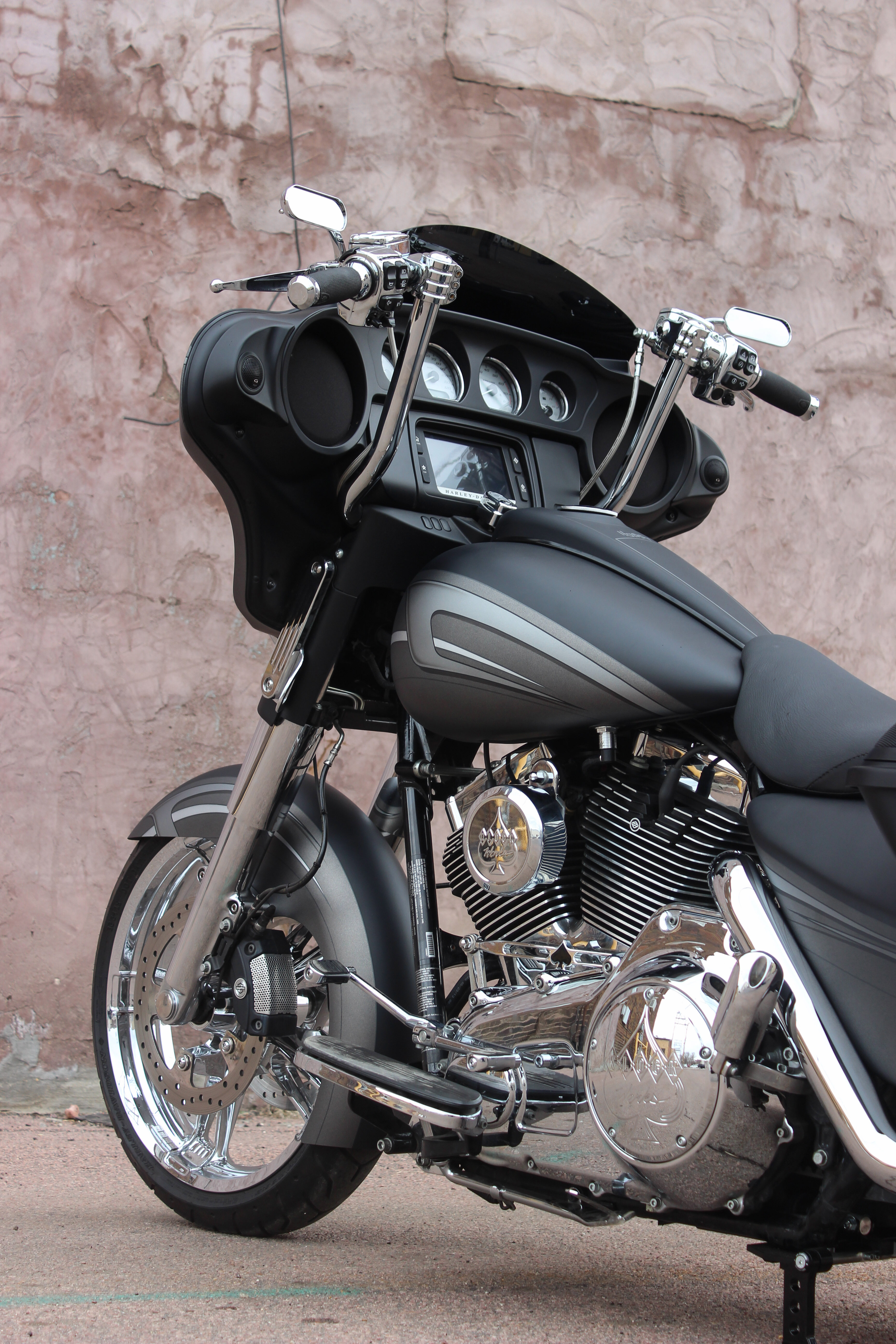 This sleek, ready to paint, steel dash accepts most aftermarket low-profile vented fuel caps. Installation is made simple, and dash trim is included.
Klock Werks always seeks to make parts that look great, make sense, fit right out of the box, and are made of the best quality, right here in the USA. Klock Werks Curvaceous Kustom Metal Dash and vented caps are available online at getklocked.com or through your local Drag Specialties dealer.
About Klock Werks
Located in Mitchell, South Dakota, Klock Werks has grown from humble beginnings to a nationally and internationally recognized Brand. Achieving status as "Air Management Experts", Klock Werks credits this to the success of the original, patented, Flare™ Windshield. Also supplying fenders, handlebars, and other motorcycle parts, Klock Werks proudly leads the industry through innovation in design and quality of materials and fitment. Team Klock Werks has been successful for years designing parts, creating custom motorcycles, and setting records on the Bonneville Salt Flats. You will find motorcycles, family, and faith at the core of Klock Werks, along with a commitment to caring for the needs of enthusiasts around the world who enjoy their products.
For more information please Contact Amber Hiles at amber@kustomcycles.com.