Motor News
---
Free Installation and Blazin' Savings at Wing Ding 38!
Monday September 19th 2016
Ride Team Klock Werks personal Honda Gold Wing to test the patented Flare™ Windshield during the 38th Annual Wing Ding in Billings, Montana, August 31st through September 3rd. Klock Werks krew is prepped to install the highest quality windshields on the market at one of the largest trade shows in the world geared toward Gold Wing and Touring motorcycles!

If you are a touring enthusiast, you will not want to miss the chance to try a Flare™ Windshield! There are absolutely no gimmicks. Try it and love it, or leave it! And when you love it, the team will install it at the event, for free. Klock Werks is also participating in the Wing Ding 38 Blazin' Savin's Promotion. Wing Ding participants will receive a voucher good for $10 off a $50 purchase at participating Exhibitors booths during the trade show. Just look for the Klock Werks team across from the Service Entrance and redeem your Blazin' Savin'$.
Klock Werks produces parts that don't just look great on your bike, they have a purpose. The mission has always been to make high quality parts that fit and make sense for the rider. Thousands of customers around the globe have praised the Flare™ Windshield for its function and style.
"Often a rider will think getting a bigger or taller windshield will solve their air flow issues. The answer is how the air is directed, and the shape of our Flare™ re-directs the air," explains Brian Klock. "Many times, a rider doesn't realize how uncomfortable it is until they try a Flare™ Windshield. Then they wonder how they ever rode without one!"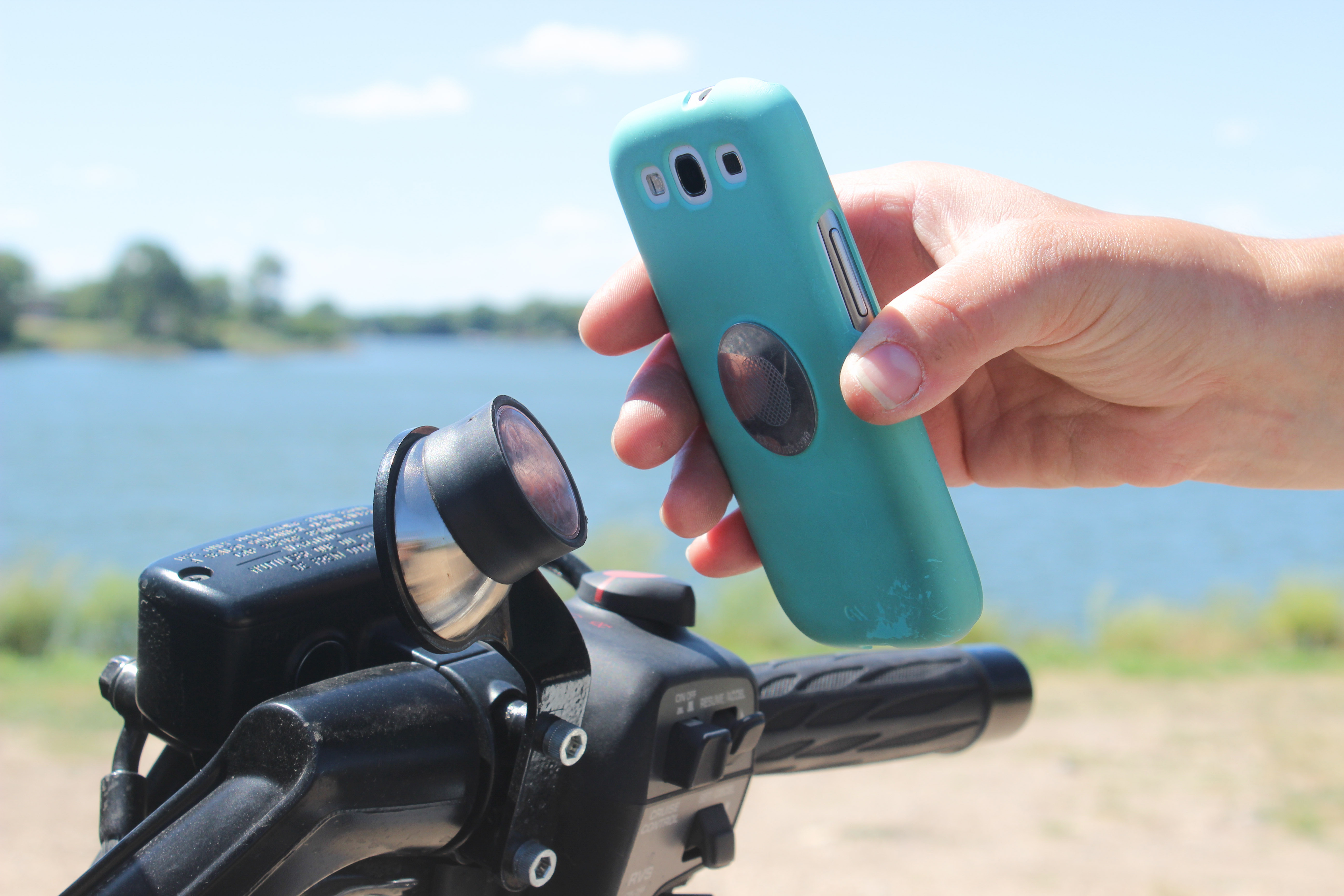 Klock Werks patented Flare™ Windshield design features "hips" at the sides that re-route the wind away from you while adding downforce to the front end of the motorcycle to improve stability, vs. riding with the stock windshield. The flip at the top of the Flare™ redirects air back as clean, less turbulent air for rider and passenger. Based on customer feedback, Klock Werks has now expanded its Honda Flare™ Windshield line to include the new taller vented series, sporty F6B options, and its original Honda Gold Wing Flare™. The Flare™ is manufactured from double-sided hard coated polycarbonate material for added durability. It is not made from inexpensive acrylic material. There is a difference in design and quality!
Use your exclusive Wing Ding promo at the Klock Werks booth to purchase your Flare™ or new Honda Device Mount, and be sure to tag the team using #GetKlocked. If you are out in Billings enjoying the great outdoors, remember, the great outdoors doesn't have to smuck you right in the face!
About Klock Werks
Located in Mitchell, South Dakota, Klock Werks has grown from humble beginnings to a nationally and internationally recognized Brand. Achieving status as "Air Management Experts", Klock Werks credits this to the success of the original, patented, Flare™ Windshield. Also supplying fenders, handlebars, and other motorcycle parts, Klock Werks proudly leads the industry through innovation in design and quality of materials and fitment. Team Klock Werks has been successful for years designing parts, creating custom motorcycles, and setting records on the Bonneville Salt Flats. You will find motorcycles, family, and faith at the core of Klock Werks, along with a commitment to caring for the needs of enthusiasts around the world who enjoy their products.
For more information please Contact Amber Hiles at amber@getklocked.com.