Motor News
---
NEW WAYS TO STAY IN TOUCH WITH KLOCK WERKS
At least 60 percent of the population in North America utilizes at least one social media platform, and at Klock Werks, there are plenty of ways to stay connected. Recently, Klock Werks updated and launched a brand new website to, ultimately, give the user the best possible experience. That's what Klock Werks has and will always be about. At the end of the day, the Krew will do everything possible to be sure that the experience of your phone call, email, unboxing, and/or build is one that makes you feel good. What you want truly matters to the Krew, and we know that bikes are a hobby and a passion- and we don't take that lightly.
New to the website, firstly, is the name. No longer kustombaggers.com, Klock Werks has adopted a movement and url aptly named GetKlocked.com.
"The new look, feel and functionality of the website will make for a much more fluid, easy to use, and mobile friendly experience for our customers," said Brian Klock President and Visionary at Klock Werks. "After 19 years we want you all to feel "Get Klocked" because you are all part of our family and an important part of our history… we love our customers and they deserve our very best."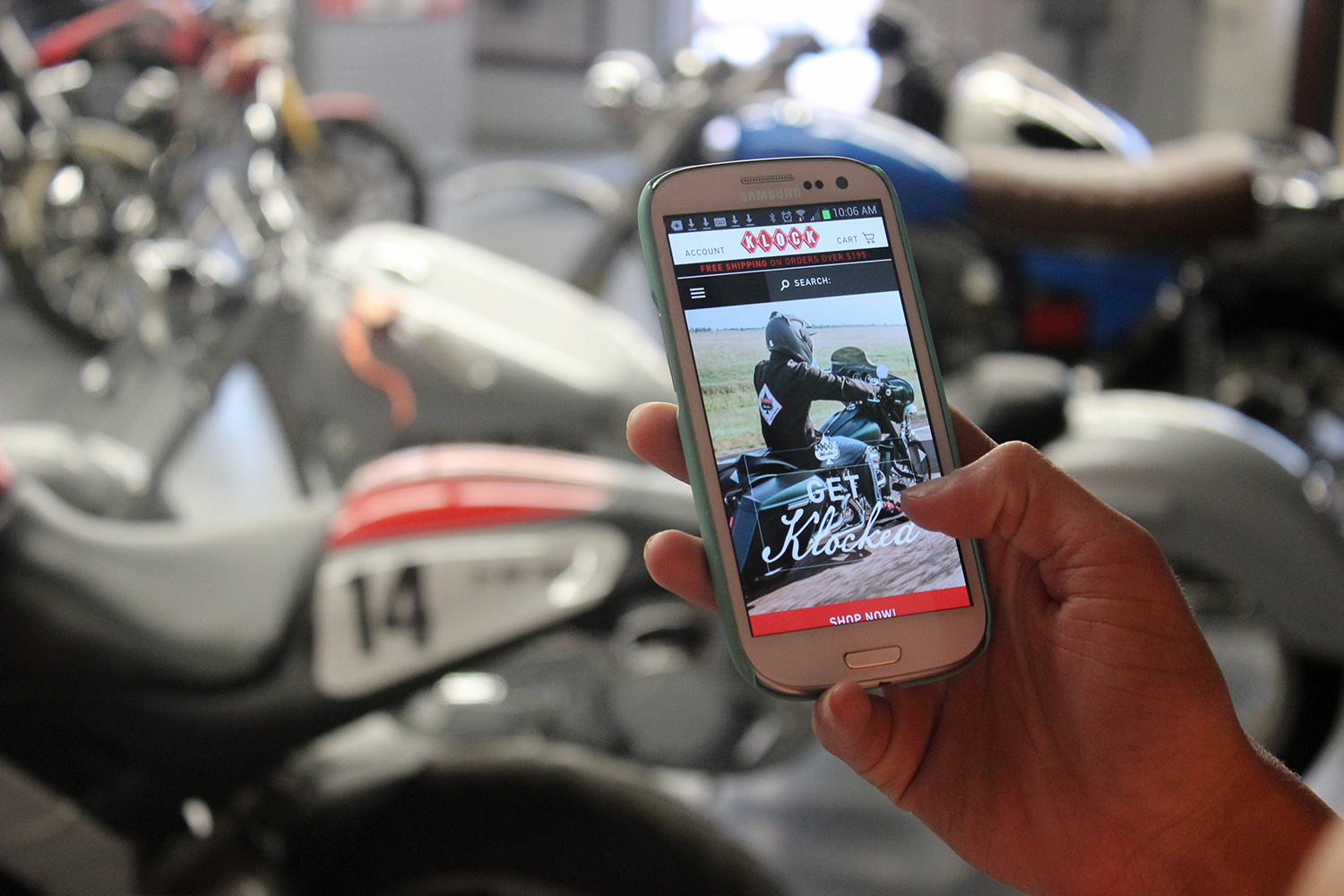 To learn more about what "Get Klocked" even means, you can check out the new section of blog posts. Within the blog is news about the industry, cool builds, events, and celebration of friends and family. There is absolutely no shortage of content that is sure to make you smile and inspire you! To stay up to date with all things Klock Werks, the blog is the place to be.
Stay apprised with Klock Werks weekly Press Release by signing up for the e-newsletter. This blast is delivered to your inbox weekly- you'll be one of the first to know where the Krew will be, what parts we are offering, and of course, some awesome promotions! This sign-up form is found on the bottom of the home page at getklocked.com. While you are there, you are welcome to also request a free 2016 limited edition Klock Werks catalog.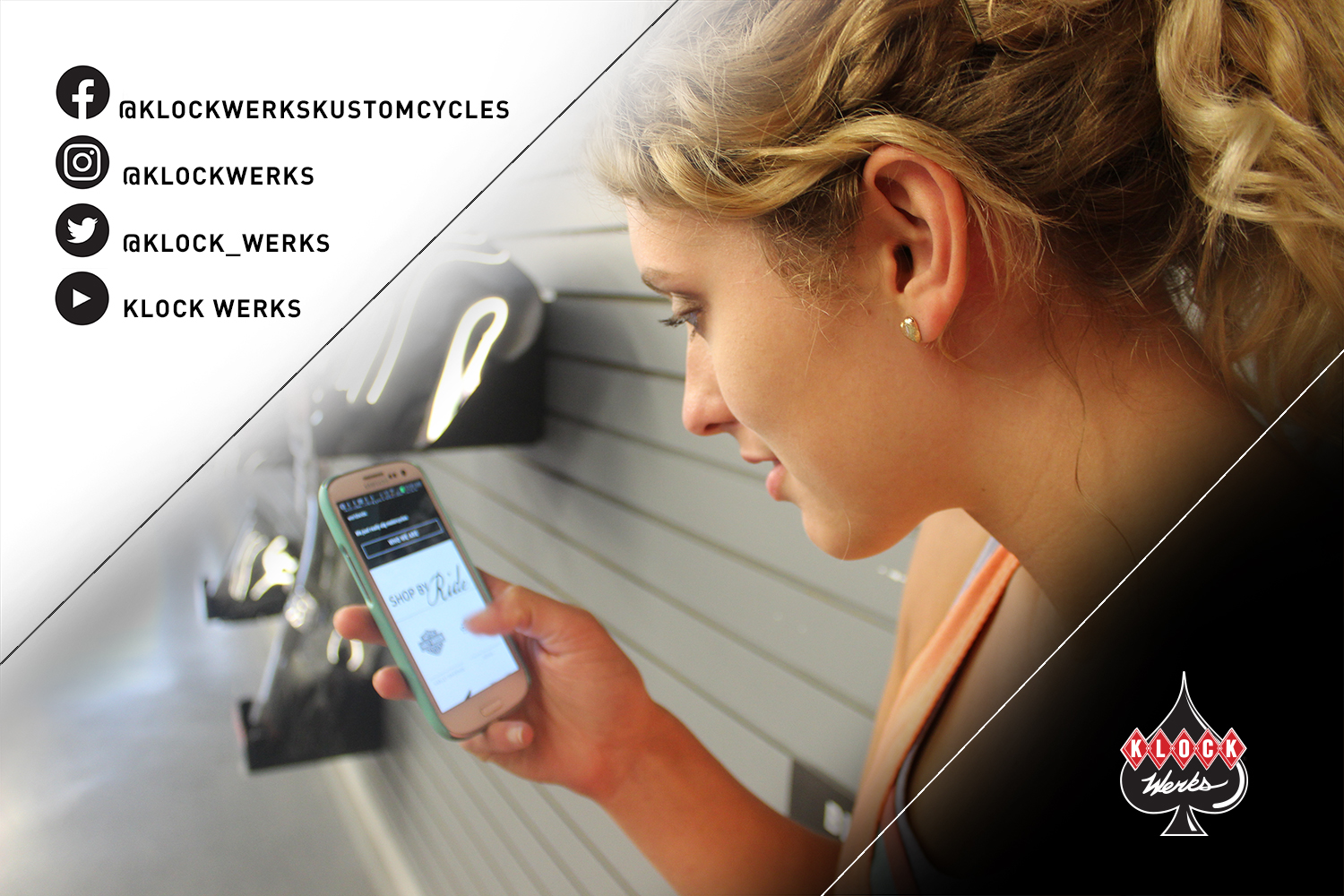 After signing up for your free stuff, take some time to peruse the rest of the new features of the website. You can Shop By Ride, Shop By Part, learn more about the team on the Meet the Krew page, find a "Try It Before You Buy It" Demo Flare™ dealer near you on the Try A Flare™ tab, see exclusive photos in the galleries, and more! The site is updated daily with new content, so be sure to check back often!
While GetKlocked.com is certainly the online hub of the Klock Werks world, we know you are scrolling your social media! Find us on Facebook (@klockwerkskustomcycles), Twitter (@klock_werks), YouTube, and Instagram (@klockwerks). Even Brian the Bobblehead (@brianthebobblehead) posts photos with his favorite filters on Instagram, so be sure to check him out too. The bobblehead, which represents the head-buffeting you feel without the Flare™ Windshield, hangs out with bikers around the globe, so you're sure to see him somewhere new and exciting, but most likely at some fancy pizza joint.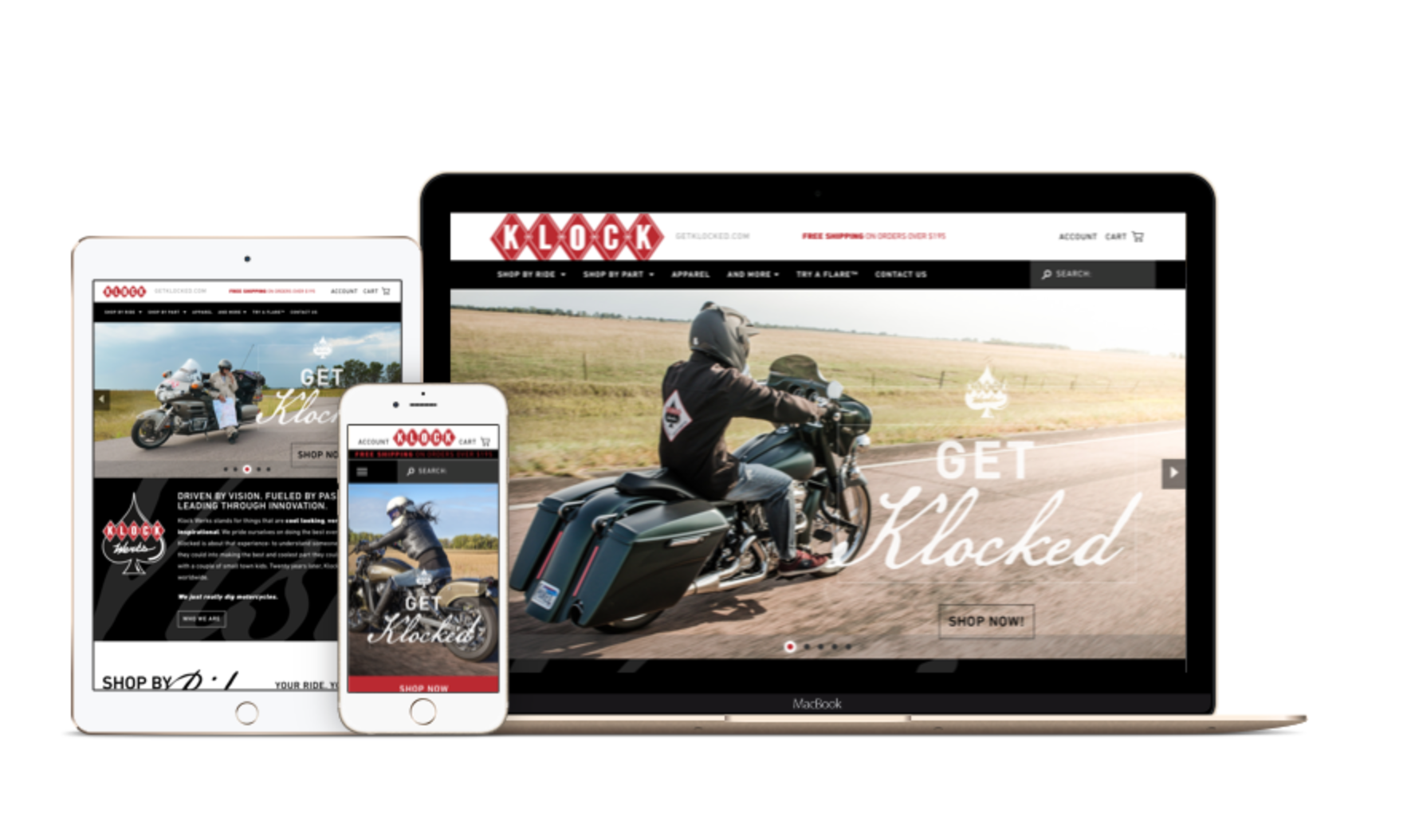 Staying in touch with Klock Werks has never been easier- pick your favorite platform, and stay in touch. But, remember, if you don't follow all social media channels, you might miss something! Klock Werks is driven by vision, fueled by passion, and leading through innovation. We are so thrilled to share that passion and drive with you everyday! Thank you for your continued support and encouragement.
About Klock Werks
Located in Mitchell, South Dakota, Klock Werks has grown from humble beginnings to a nationally and internationally recognized Brand. Achieving status as "Air Management Experts", Klock Werks credits this to the success of the original, patented, Flare™ Windshield. Also supplying fenders, handlebars, and other motorcycle parts, Klock Werks proudly leads the industry through innovation in design and quality of materials and fitment. Team Klock Werks has been successful for years designing parts, creating custom motorcycles, and setting records on the Bonneville Salt Flats. You will find motorcycles, family, and faith at the core of Klock Werks, along with a commitment to caring for the needs of enthusiasts around the world who enjoy their products.