Motor News
---
Details. The Difference Between Good and Great with Klock Werks
Monday August 3rd 2015
Details. The Difference Between Good and Great.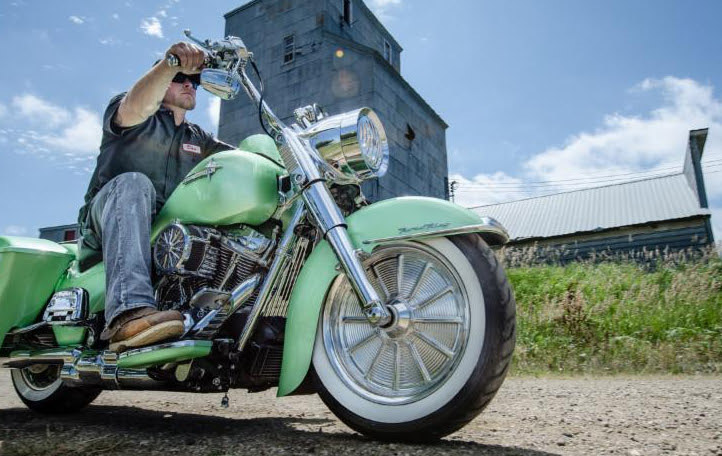 One of Brian
Klock
's favorite quotes is "anyone can put music notes on paper, but they aren't all hit songs." When you relate this to good design, there are limitless choices for pieces and parts you can add as you work to kustomize your motorcycle, but sometimes less is more, and always, the difference is in the details.
Klock Werks has some kool little detail parts available that often get overlooked in comparison to the patented Flare™ Windshield. But it doesn't make them any less important. They aren't pieces that improve the way your bike handles like the Flare™ does, but they are definitely the details that make the difference between good and great.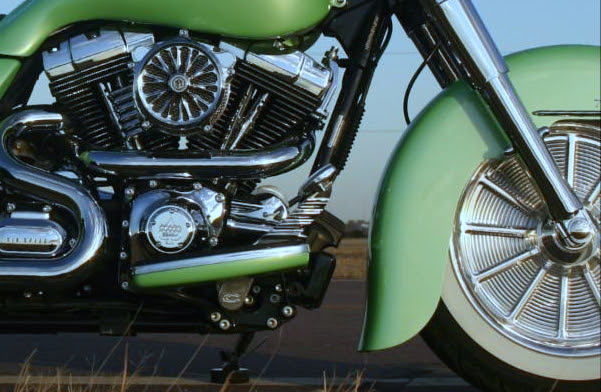 KLOCK WERKS FLOORBOARD UNDERCOVERS.
The underside of your bike's floorboards is an often-overlooked detail. Klock Werks Floorboard Undercovers are a black ABS plastic inserts that snap right into place and smooth out that area. Held securely in place by 3M tape, Undercovers come ready-to-paint, so you can add a touch of color, or leave them black - they look great either way. Undercovers fit either HD standard or streamliner style floorboards.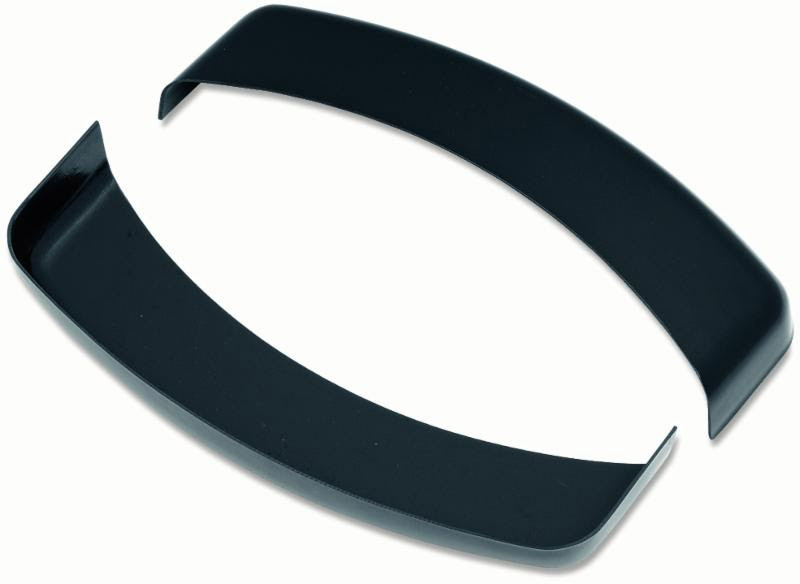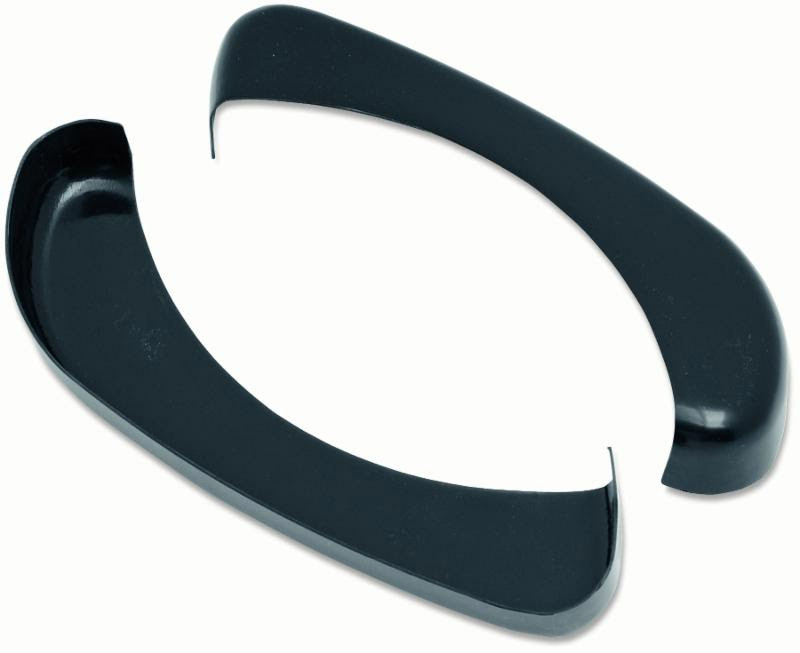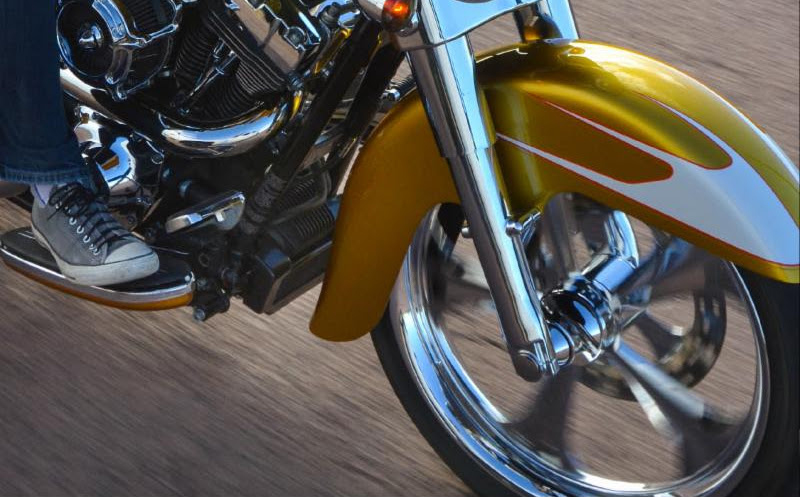 Two more great detail pieces are Klock Werks Flush Mount Axle (shown below) and Fork-N-Finish Piece. When you combine the two to complete your project, you'll notice even those new wheels look better! These details are the difference between good and great.

FLUSH MOUNT AXLE.
Klock Werks Flush Mount Axle does away with the unsightly axle nut on one side and the axle stub on the other. They are made from stress proof steel that is two to three times stronger than stock, are black-nitrate coated for superior corrosion resistance, and feature polished stainless end caps for added longevity.
FORK-N-FINISH PIECE.
Once you add the Flush Mount Axle you can also easily dress up the lower right side fork leg with Klock Werks Fork-N-Finish Piece. This part is CNC machined from 6061 aluminum with your choice of show chrome or black powder coat finishes.

All of Klock Werks Brand parts are available at www.kustombaggers.com or through your local Drag Specialties and Parts Unlimited dealers. As you work on your next project, study the details. Beyond the parts mentioned here, Klock Werks has established our standard for great design by providing detail options for you to choose from.
BIKETOBERFEST.
If you plan to be at Biketoberfest, October 15-18, we would love to let you Try A Flare™ Windshield! Klock Werks will be set up at:
Bruce Rossmeyer's Harley-Davidson, Destination Daytona
and J&P Cycles, Destination Daytona
11.5" Flare™ Windshield Now Available in Dark Smoke!
Riders asked and we listened!
Klock Werks is happy to announce our 11.5" Flare™ Windshield for 96-13 and 2014+ FLH models is now in stock and ready to ship in the highly demanded
Dark Smoke option.
Calling upon many years of air management experience, loyal customer feedback, and comprehensive road testing, the Klock Werks Flare™ Windshield remains the best choice for improved airflow. With multiple heights available for the HD batwing style fairing, and now a dark smoke option for the 11.5" Flare™, riders are sure to find a height and tint combination that fits their needs for their style and riding preferences.
"We are very excited to release our new 11.5" Flare™ in Dark Smoke. Since the very first Flare™ we developed for our Biker Build Off winning bagger back in 2006, customer feedback has led us as we've made choices for our Flare™ Windshield line. Riders have consistently asked for a dark smoke option of the 11.5" version, and whenever possible, we deliver what they are asking for," stated Laura Klock, Vice President of Klock Werks.
October 14-17, 2015 in Daytona
Klock Werks will be offering the FREE Try It Before You Buy It Flare™ Windshield demo ride program at Biketoberfest and is welcoming TEST PILOTS!