Motor News
---
ESSENTIAL STYLING FOR SOFTAIL SLIM
The Harley Davidson Softail Slim, with its minimalistic design and engine focus, is already a stand-out! Add some attitude to yours with Klock Werks new, direct bolt on, Softail Slim Front and Rear Fenders.



The Softail Slim fits a wide range of riders, and Klock Werks can appreciate the want to kustomize yours to make a statement. Choose from two rear fender lengths that are both longer than stock to give a stretched look. Pre-drilled to use stock mounting locations and hardware, there is no better way to achieve kustom so easily! Choose the "Smooth" style for a super clean back fender, or "Frenched" with a recessed license plate pocket that provides a flush finish when used with a Klock Werks License Plate Frame. The standard length is longer than stock, and the extended version is another 4" longer than that. You pick the amount of stretch you want!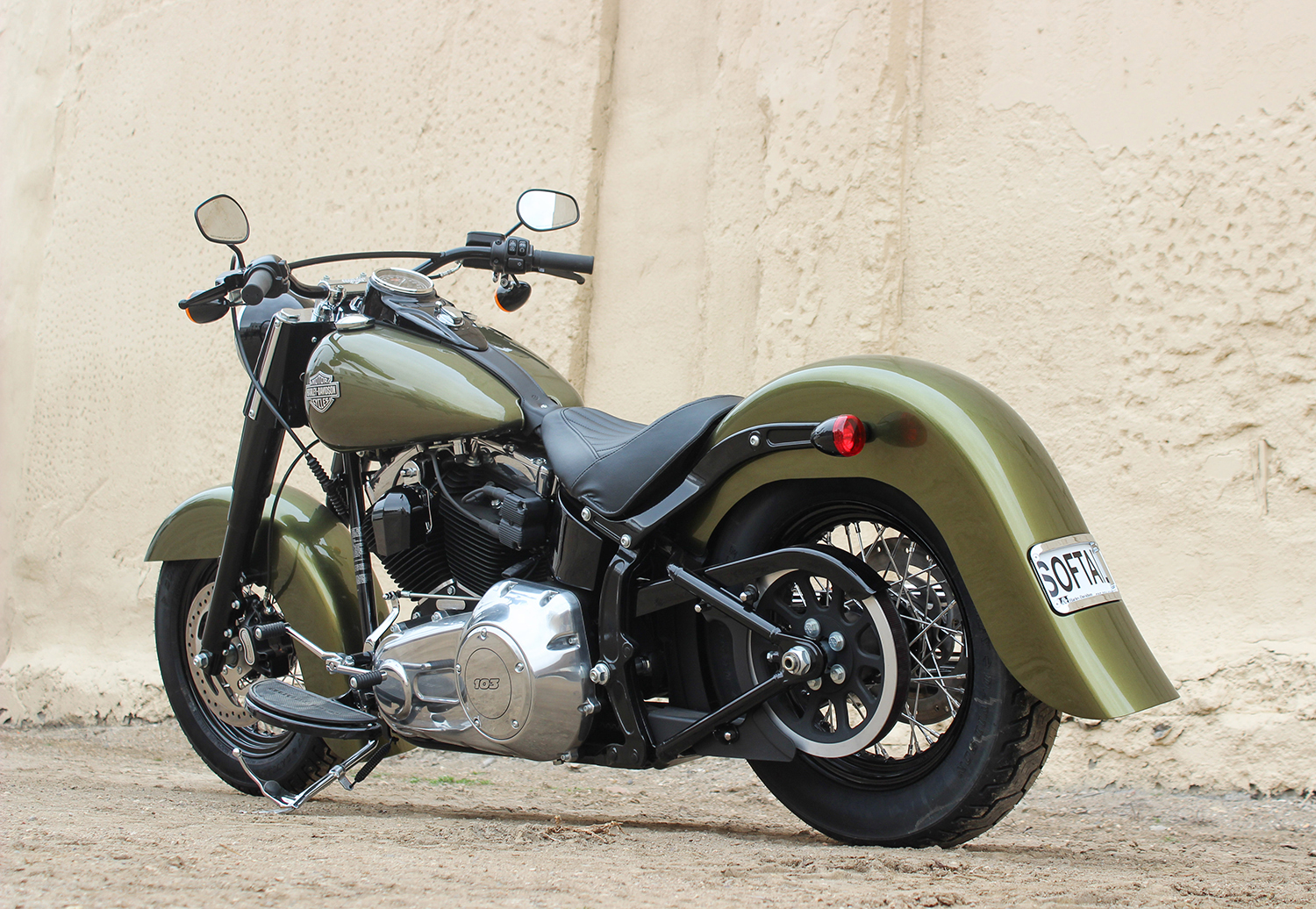 Klock Werks also offers the new "Knuckler" style stamped steel front fender for your Softail Slim (will also fit Heritage, Fatboys and any other FLST model except Springer)! This direct bolt-on replacement fender uses stock mounting locations and hardware too! Paint it to match, bolt it on, and you have a kustom-looking Softail Slim that isn't like everyone elses, and this level of kustom is easy enough to achieve in your own garage.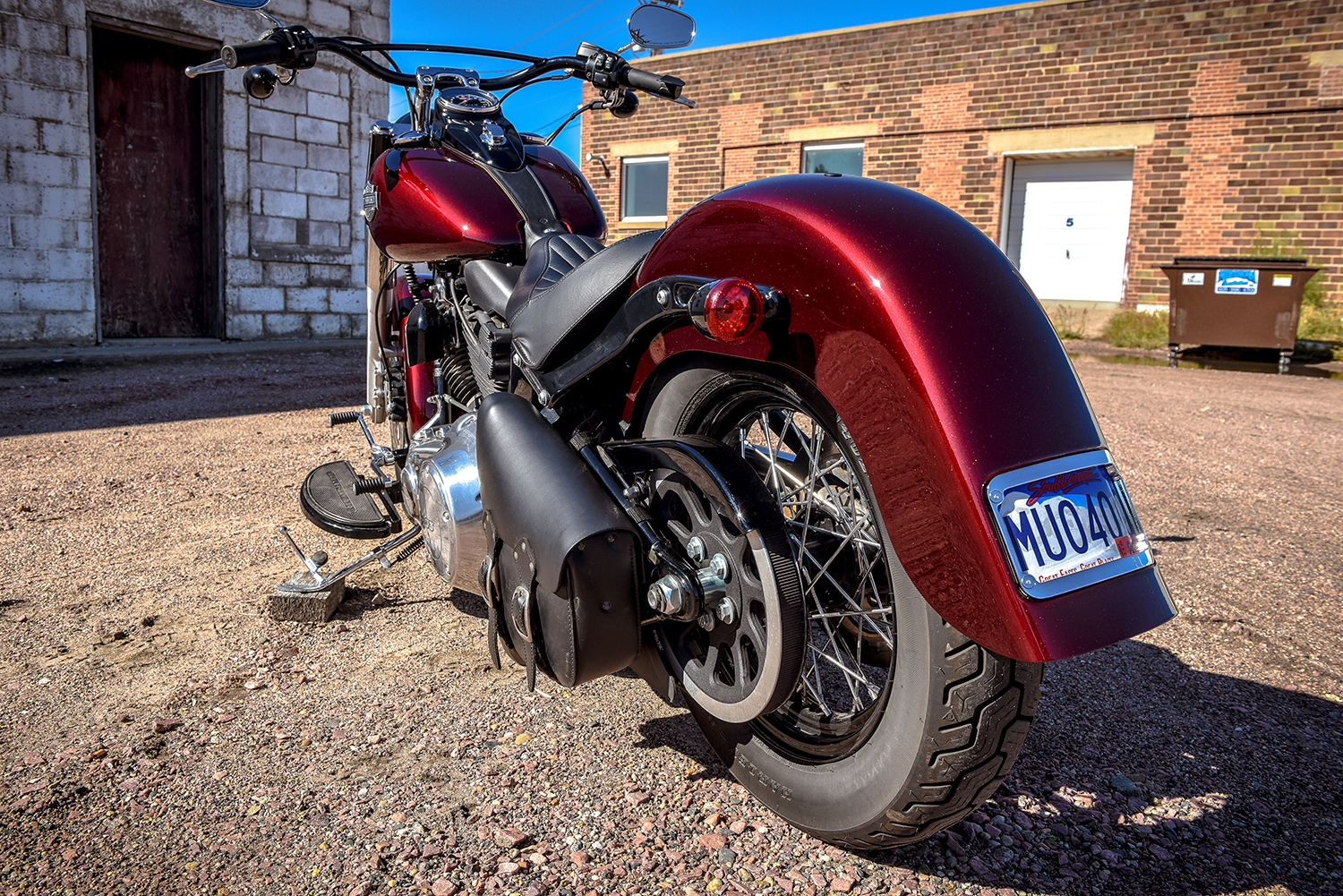 Painters love Klock Werks sheetmetal - one coat of fill primer and they are ready to paint (which saves YOU money at the shop!). All Klock Werks Fenders are stamped from 14 gauge steel using precision deep-draw stamping technology that ensures a consistently smooth and flawless finish that minimizes bodywork. They are then e-coated to prevent rust and corrosion. Precision laser cut technology ensures accurate fitment.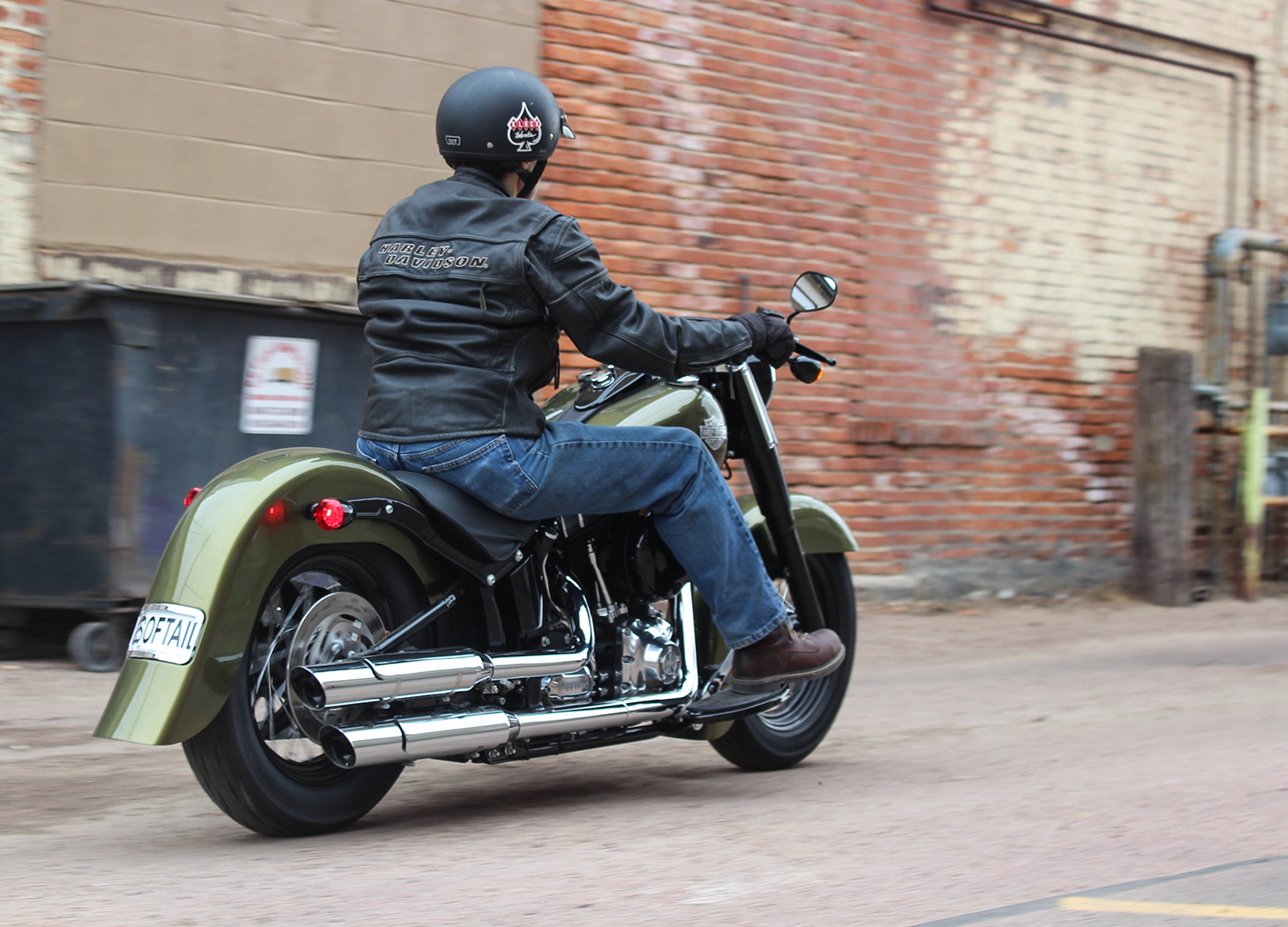 Klock Werks always seeks to make parts that make sense, fit right out of the box, look great, and are made of the best quality, right here in the USA. Fenders are available online at getklocked.com or through your local Drag Specialties dealer.