Motor News
---
The Most Universal Mounting Device
KLOCK WERKS INTRODUCES THE MOST UNIVERSAL DEVICE MOUNT ON THE MARKET!
The most universal, secure, and forward compatible device mount has officially hit the market! Klock Werks is thrilled to introduce Klock Werks Device Mounts, powered by iOmounts.
Recently launched on getklocked.com, the Klock Werks motorcycle specific device mounts are already flying off the shelf, and getting rave reviews.
Unlike other mounts on the market, the
Klock Werks Device Mounts
do not require a special case, the magnet is NOT attached to your phone or tablet, and the rotational capabilities of the mount bring you the same user friendly adjustability that Klock Werks is known for. But, it's not just suited to your comfort, the Klock Werks device mounts are also much more stylish than other "gripping" mechanisms.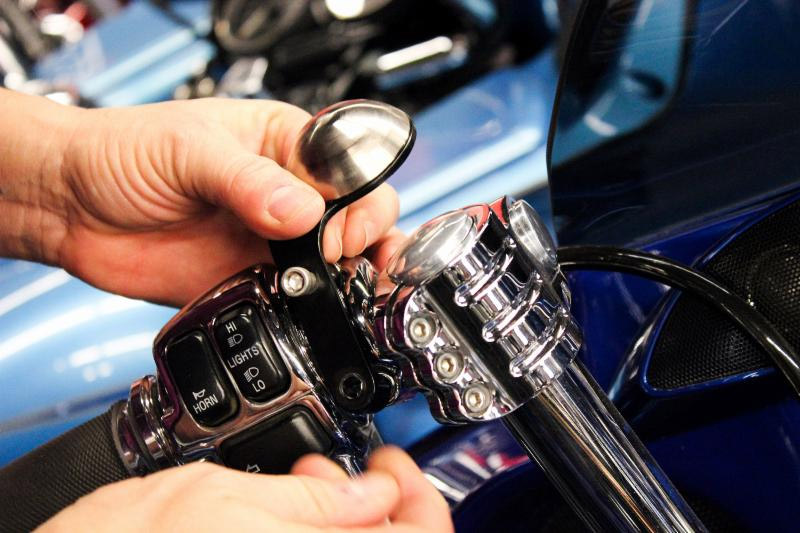 Simply install the black or chrome mount to your bike with included hardware, attach the razor-thin, non-obtrusive stainless steel adaptor to your device, and instantly connect to the powerful iOcore magnetic carrier! Klock Werks has put this powerful iOcore to the test - it withstands long, fast rides, and will hold 13+ lbs, all while not harming your device!

Once you get klocked with the Klock Werks Device Mounts, powered by iOmounts, you'll never need to purchase another mounting system. Just one iOadapt steel disc on your device makes it easy to move seamlessly to other Klock Werks and iOmounts products for your quad, dirt bike, car, home, office, motorcycle, and more, with the same device and no special case! This sleek, modern device mount is the most universal device mounting system on the market!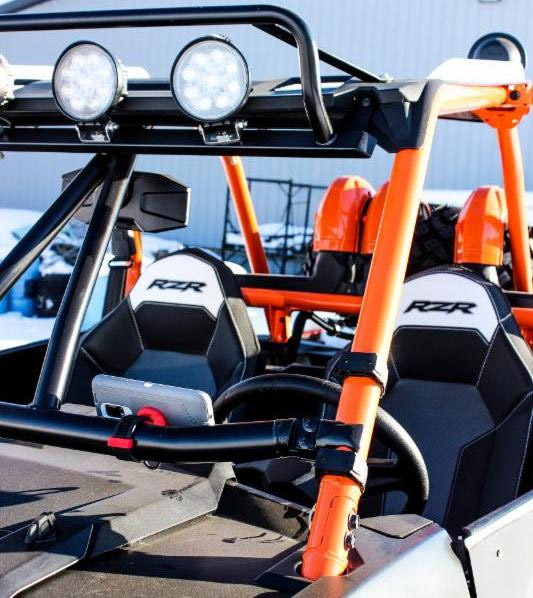 KLOCK WERKS NOMAD™ - FOR EVEN MORE DEVICE MOUNTING FITMENTS

Included in this new product line is the nomad™, a mount designed with an active lifestyle in mind! With its flexible strap mount, the nomad™ is quick and easy to install on bars approx. .5" to 2" diameter. The simple and solid construction can withstand even the most rugged trail rides and can be easily moved from one piece of equipment to another in seconds. Like all of iOmounts' products, the design allows for 360º rotation of the attached device.
Fitments are available for ALL '96+ Harley-Davidson Models (except 500 and 750 Street) w/stock controls and for '84+ Harley-Davidson Models with 3-1/2" Center to Center Riser (center riser mount). Klock Werks also sells a mount for 2014+ Indian Vintage, Darkhorse, Classic, Chieftain, Roadmaster w/stock controls, and 2010+ Victory Cross Country and Cross County Tour w/stock controls. The nomad™ will fit ANY Bar that is .5" to 2" Diameter (dirt bikes, ATV's, strollers, mountain bikes, etc.). All motorycle mounts come with necessary hardware, a Kustom Semisphere Mount, 1 black iOcore, 2 iOadapt steel discs, and 2 iOskins. Additional iOskins, iOadapts, and iOcores (color variety offered) are available separately.
Klock Werks Device Mounts, powered by iOmounts, are available today at
getklocked.com
, Drag Specialties, and you can
"Try It Before You Buy It" at the Klock Werks tent at Destination Daytona March 4th-13th.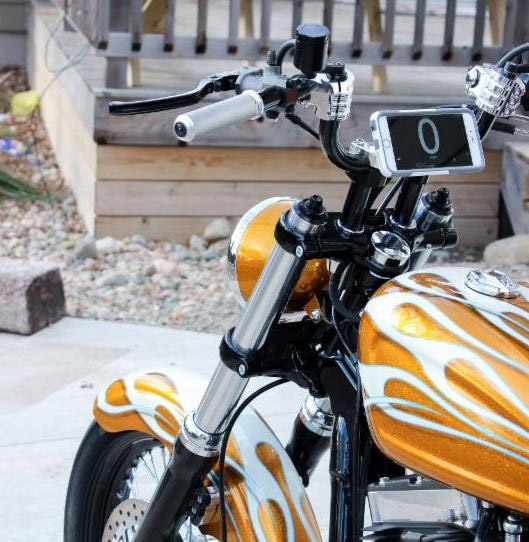 About iOmounts
Crafted in solid steel and finished beautifully in either stainless steel or powdercoat, iOmounts™ was designed with today's minimalist ethos in mind to complement your device rather than distract from it. iOmounts stands and wall mounts look great both in the office and in the home, an elegant and more useful way to interact with your tablet, e-reader, or phone. Using iOmounts products is simple. A razor-thin adapter called the iOadapt™ attaches instantly to your device or device case, and then snaps magnetically to the iOcore™, a plastic/magnetic carrier that can spin and rotate in nearly any direction. Detaching is also a breeze - simply pull in any direction.
Our Patented design is universally compatible with almost any device. With nearly limitless uses, it allows you to use your device as a second monitor, display recipes on your tablet while keeping it above the countertop, watch videos hands free at the perfect angle, integrate a portable media device cleanly into a home AV system, and much more. The thin and unobtrusive iOadapt gives you complete access to the iOmounts system, allowing you to perfectly mount and display your devices anywhere that you have an iOmounts product. Stay tuned for new products, including a collapsible travel stand, backpack mount, and specially designed iOmounts cases.