Motor News
---
Speaker Grilles + Weekly Rider Review + SEMA!
Monday November 9th 2015
REPLACE WEATHERED GRILLE COVERS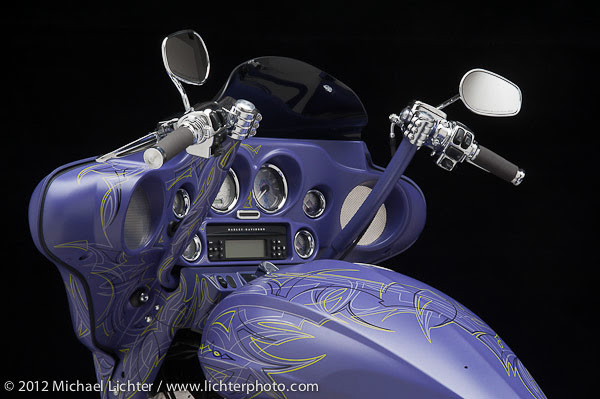 Your speaker grilles shouldn't be an eyesore. If your Batwing style bager ('96-2013) got too much sun this summer, it's time to replace the worn factory cloth over the speakers on your inner fairing.
"Our aluminum speaker grille covers are a more permanent option that will last longer than factory cloth covers," said Laura Klock, Klock Werks VP. "Replacing the covers is a simple and inexpensive way to freshen up the look of your inner fairing."
FRONT SPEAKER GRILLE COVERS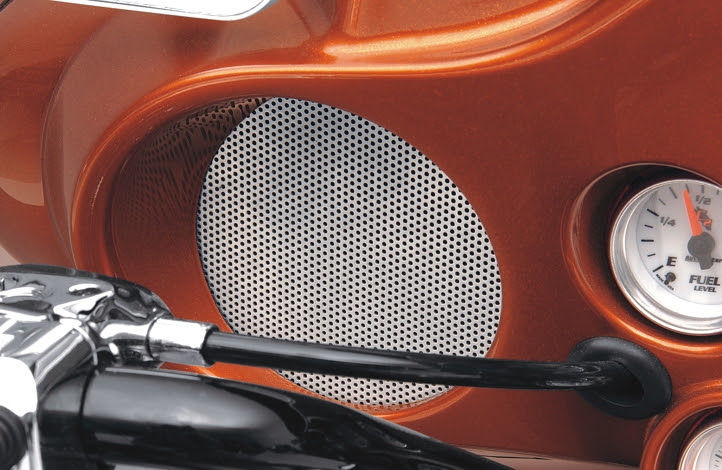 Replacing your Speaker Grille Covers
is one of those detail choices that can have a big impact. Klock Werks mesh cut aluminum speaker grille covers install using your stock hardware. Place directly over the factory cloth or replace the factory cloth completely. The grille covers are sold in pairs.
Front Speaker Grille Covers fit '96-2013 FLHTC, FLHX, H-D FL Trike Models.
REAR SPEAKER GRILLE COVERS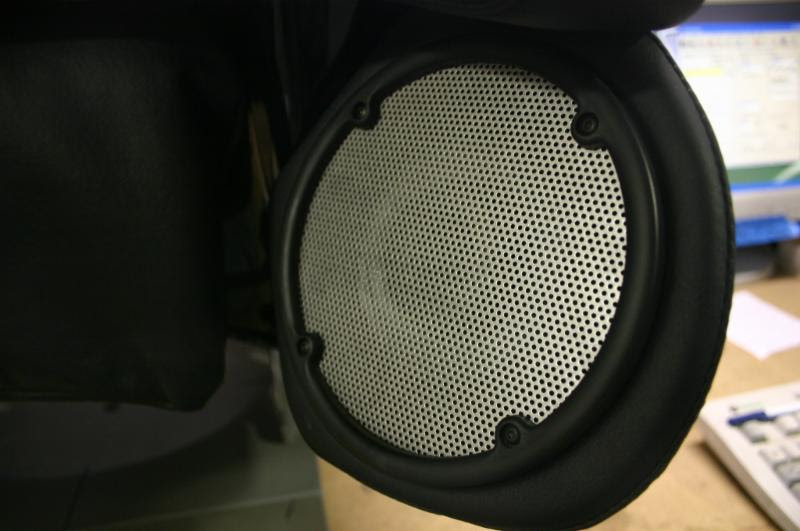 Baking sun and harsh elements, like rain, damage the factory cloth; over time, it becomes brittle and discolored. Replacing this unsightly rotting cloth is an easy fix with Klock Werks Speaker Grille Covers. Klock Werks parts are innovative, and they just make sense.
All Klock Werks Speaker Grille Covers are available online at
www.kustombaggers.com
and through your local Drag Specialty Dealer. As always quality Klock Werks parts are proudly made in the USA from quality materials such as steel, and they fit, right out of the box.

RIDER REVIEW MIKE "TRIGG" MICKENS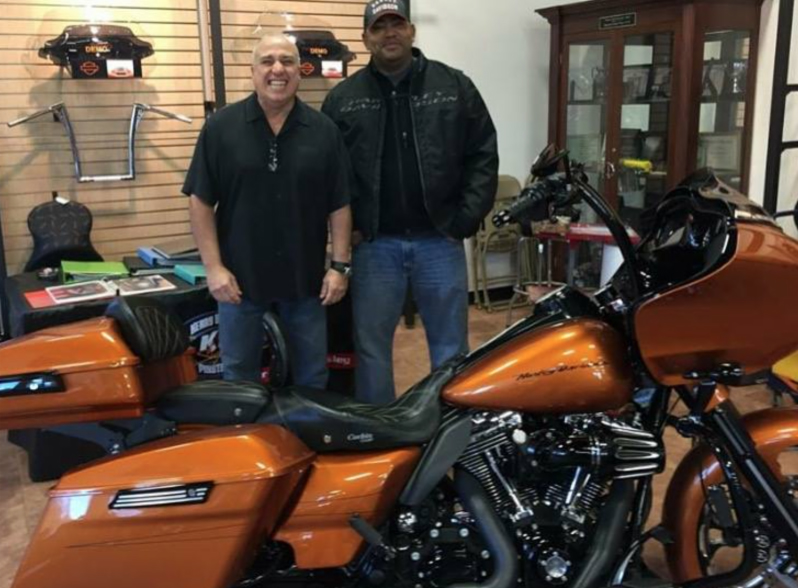 USMC VET FROM NEW JERSEY 2015 ROAD GLIDE SPECIAL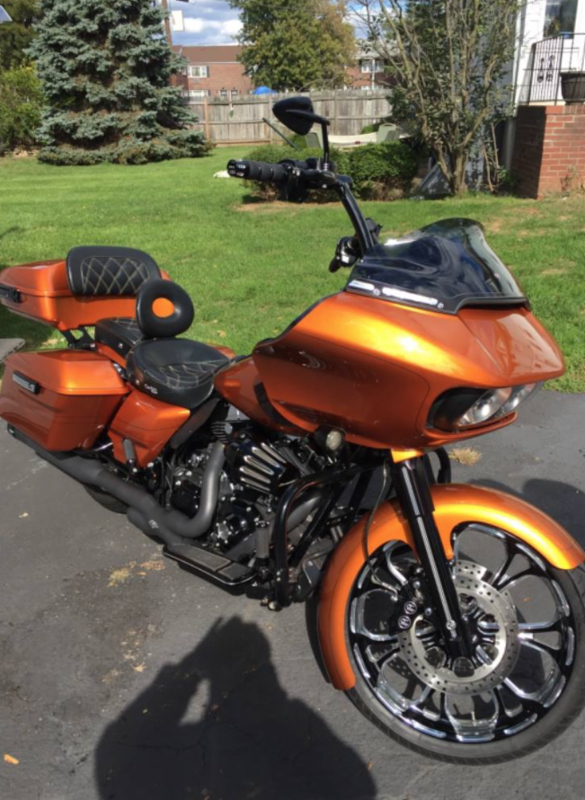 Mike loves riding his bike and smoking a fine cigar!
Here's a break down on the bike: Reins 17" Hamma Bars, PM 21/17 Virtue Wheels,
PM Tech fork,
PM mirrors,
PM FTZ floorboards,
PM gas cap and dash insert,
Klock Werks 9" Sport FLARE™ Windshield,
Klock Werks Wrapper front fender,
and custom Corbin seat.
This is Mike's Second FLARE™. His first was on his 2012 Street Glide! Mike, from all of us here at Klock Werks, Thank you for your service to our country, and thank you for being a continued Klock Werks supporter!
THE #KLOCKKREW IS AT SEMA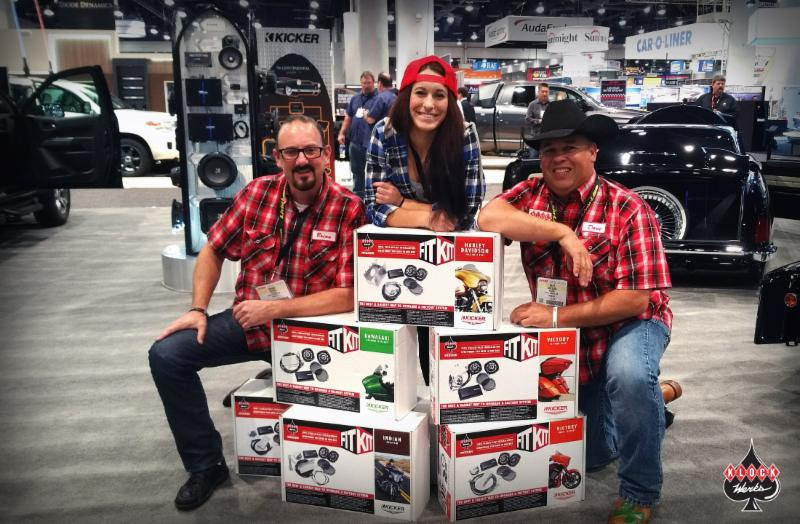 Brian Klock (@MisterWerks), Karlee Cobb, and Dave Sietsema (@DaveSietsema) at #SEMA2015 hanging out at the Kicker booth. Have you heard about our Klock Werks powered by Kicker Audio Fit Kits yet?